Vin Diesel Offers Behind The Scenes Look At 'Fast & Furious 7'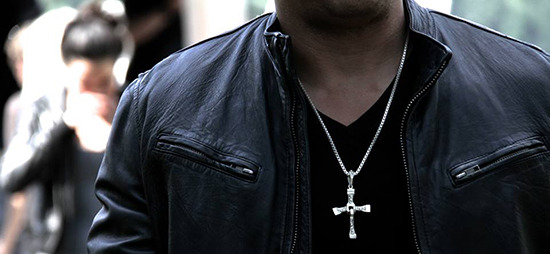 James Wan is shooting Fast & Furious 7 now, with returning stars Vin Diesel, Paul Walker, Jason Statham, and Tyrese Gibson, and newcomers such as Tony Jaa, Kurt Russell, Djimon Hounsou and Nathalie Emmanuel. The film is shooting in Atlanta, which also acted as the production home for much of Fast Five.
Vin Diesel has offered a couple early photos from the shoot, as he often does. Check those out below. James Wan, meanwhile, says that he's done with horror, as Fast & Furious 7 allows him to transition into a new career phase.
Here's the pic from Diesel, who posted to Facebook: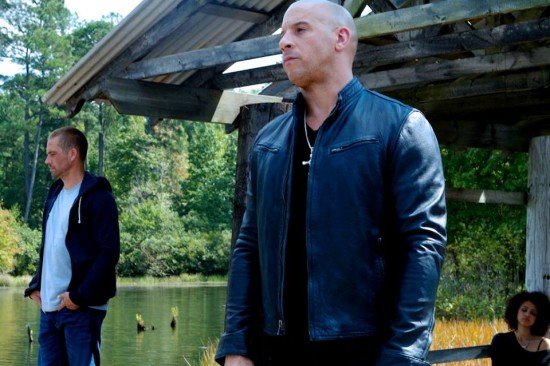 Fast & Furious 7 continues the story more or less right where the last film left off, with the introduction of a new bad buy and a tie to the third film that explained a bit of plot chronology. Fast & Furious 7 hits theaters July 11, 2014.
James Wan, meanwhile, told Moviefone that Insidious: Chapter 2, which opened this past weekend, is his final horror film:
I'm going to go on record and say I am finished with the horror genre. "Conjuring" and "Insidious 2" are my two last scary movies... I spent the last ten years of my life doing this. It's time for a change, for goodness sake! ... Hollywood puts you in a box. If you do a successful comedy, then you're know as The Comedy Guy. If you do a successful car chase movie, then you become that guy. So I'm a student of cinema, so I just want to make sure I get the chance to make other kinds of films.