Ben Affleck To Direct Another Boston Crime Drama, This Time For TV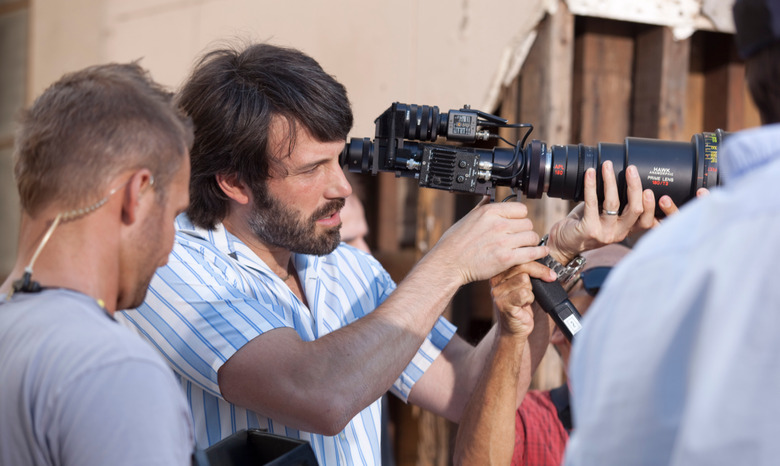 Ben Affleck's acting career has gotten a lot of attention in recent days, thanks to his surprise casting as Batman. But Affleck hasn't lost sight of his passion for behind-the-camera work, and in fact has just signed on to direct The Middle Man.
The new project represents familiar territory for Affleck in that it's a crime drama set in Boston, like Gone Baby Gone and The Town. What's different about it, however, is that it's not a film but a drama pilot for Fox. Hit the jump for plot details and more.
The project began brewing in 2009 when Affleck and producer Chay Carter (Argo) met with actor/screenwriter Michael Yebba (Ordinary Man) and screenwriter Emilio Mauro (God Only Knows). Caron wrote the script based on a story he developed with Yebba and Mauro. Additionally, Caron will executive produce with Affleck and Carter.
Fox has given The Middle Man a pilot order for the 2014-2015 season, with production on the pilot slated to begin in early 2014. Though the 2013-2014 season has barely gotten underway, the studio is already looking ahead. Fox also recently announced a straight-to-series order for a college comedy from Tina Fey.
Affleck's last film, Argo, won him Best Picture at this year's Academy Awards. His next feature directing effort will be Live By Night, yet another crime drama set in Boston. Affleck intends to star. As an actor, his other upcoming gigs include David Fincher's Gone Girl and, oh yeah, Zack Snyder's Man of Steel sequel. He'll next be seen in the Brad Furman thriller Runner Runner, due out next month.
Discuss: This is not at all related, but The Middle Man seems like as good an opportunity as any to bring up The Middleman, the amazing ABC Family sci-fi series that no one saw. It's years too late to "save" the show, but do yourself a favor and check it out anyway.