Jack Black Gets 'Goosebumps' From 'Gulliver's Travels' Director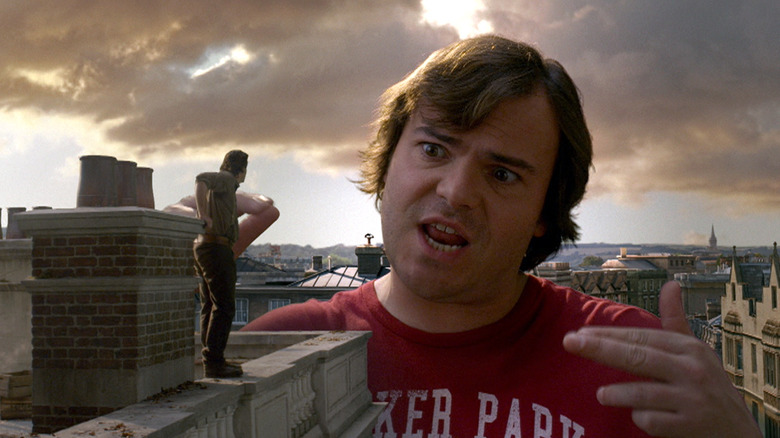 If you think about it, a normal-sized person stumbling onto an island populated by a minuscule race sounds like just the kind of twisted concept that horror writer R.L. Stine might've come up with. So maybe it's appropriate that his Goosebumps series will be brought to life by the same team that made Gulliver's Travels.
Director Rob Letterman signed on to the Sony project several months back, and now he plans to bring his Gulliver's Travels star Jack Black along with him for the ride. Hit the jump for plot details and more.
Stine's Goosebumps series first hit shelves in 1992 and quickly blew up, as anyone who grew up during the '90s can attest. With over 300 million copies sold, it's the second most popular children's series in publishing history. (Harry Potter is first, if you couldn't guess.) The books have inspired several spin-off series, along with three video games and a popular TV show.
In contrast to some of Stine's other, more grown-up works, the Goosebumps books tended not to be very dark. The novels typically had a goofy sense of humor, and while they were always creepy and often gross, they were rarely out-and-out scary. Based on what we've heard so far, Sony's adaptation seems to be taking a similarly kid-friendly approach.
While Black isn't strictly a kids' entertainer, he's had a lot of success with family fare like Kung Fu Panda and School of Rock. That said, one of his latest releases was Richard Linklater's Bernie, in which he played a killer, and he recently wrapped a role in Jake Kasdan's raunchy comedy Sex Tape.