'Open Windows' Trailer: Nacho Vigalondo Thriller Features Elijah Wood And Sasha Grey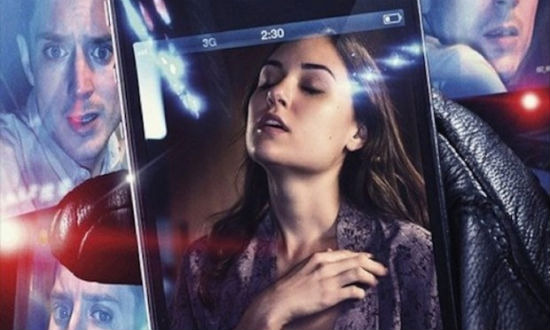 The biggest surprise of Nacho Vigalondo's latest film isn't its unique visual language. It's that the director of Timecrimes and Extraterrestrial is finally telling a story grounded in reality. After tackling time travel and apocalyptic love stories with his first two films, the filmmaker now brings us the computer thriller Open Windows. Elijah Wood stars a super-fan of an actress played by Sasha Grey. When he's given direct access to her computer, he finds himself positioned to try and save her life as a mysterious man prods him to push the access further.
A cool story to be sure but Vigalondo is rarely that simple. To give the film a Nacho twist, Open Windows is told in real time and totally through a computer screen. We'd previously seen a glimpse of what this might mean but now a first trailer for the thriller is out.
Thanks to Panda Security (via The Film Stage) for this trailer. It's in English with Spanish subtitles.
There's also a new poster for the film.
Somehow this film is not scheduled to play Fantastic Fest this year (Vigalondo and Wood are frequent attendees) but I imagine it might be a secret screening. Keep checking back for more on the film.