Jerry Bruckheimer To Produce 'Beverly Hills Cop 4,' Still Developing 'Bad Boys 3' And 'Top Gun 2'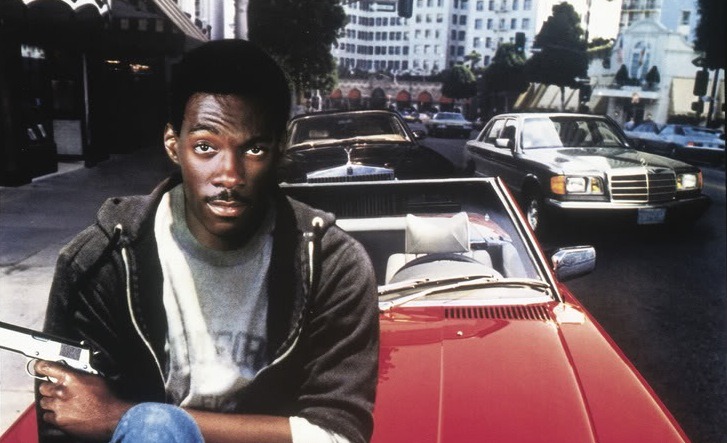 People under the age of 25 might be too young to remember what the names "Simpson/Bruckheimer" meant when appearing in front of a movie. With films like Top Gun, Beverly Hills Cop, Days of Thunder, Bad Boys, The Rock, odds were if Jerry Bruckheimer and the late Don Simpson produced a movie in the Eighties or Nineties, it was awesome. After Simpson's passing in 1996, Bruckheimer did his best to carry on the legacy. In recent years, he has faltered.
With one of Bruckheimer's biggest films now delayed, the producer is turning his attention back to another franchise he helped create. Variety reports despite not having anything to do with Beverly Hills Cop III or the failed TV pilot, Bruckheimer is in talks to produce Beverly Hills Cop IV. He's also still working on Top Gun 2 and developing Bad Boys 3, among other things.
According to Variety's story, Paramount talking to Bruckheimer to come aboard Beverly Hills Cop IV means they are getting very serious about making the movie. The script, with input from Eddie Murphy, will be written by Josh Appelbaum and Andre Nemec (Mission: Impossible – Ghost Protocol, Teenage Mutant Ninja Turtles). Murphy will star.
Bruckheimer boarding a project definitely doesn't have the excitement it did a decade ago. Hopefully, though, he can provid an experienced eye to a film that probably shouldn't happen in the first place. The Beverly Hills Cop franchise took some exponential dips after the first film. A fourth movie, made 20-plus years since the last one, isn't something the public is clamoring for.
What I'm wondering is whether or not the plot of the failed pilot, with Axel Foley's kid, will play into the movie at all. That's an idea that seems safe if you hope to continue the franchise, instead of totally tarnish it.
Personally, I hope Bruckheimer finds success getting Will Smith, Martin Lawrence and Tom Cruise signed up with solid scripts for Top Gun 2 and Bad Boys III. In my mind, those are sequels people are actually curious about and potentially excited for. Before we blindly trust Eddie Murphy like we would 20 years ago, he first needs to do something to prove to audiences he's still the down and dirty Eddie.
What are your thoughts on Jerry Bruckheimer, Beverly Hills Cop IV, Top Gun 2, Bad Boys III or anything else?