'Grudge Match' Trailer: Stallone Vs. De Niro In This Boxing Comedy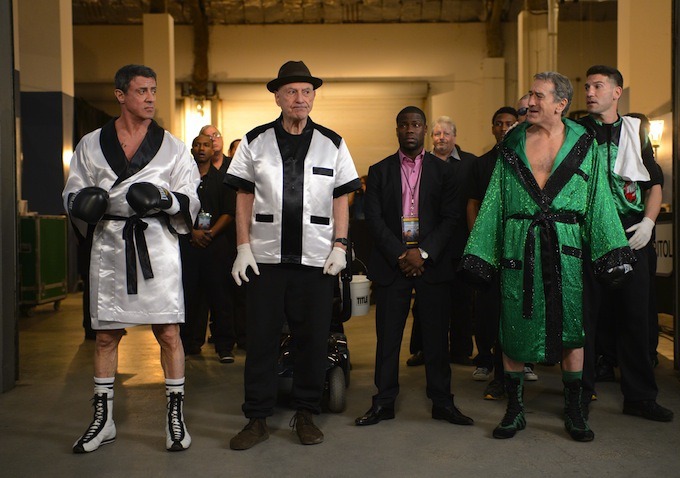 Rocky Balboa fights Jack LaMotta in Grudge Match, the Warner Bros. comedy starring Sylvester Stallone and Robert De Niro. The first trailer for the film, which will be released Christmas Day, has just been revealed. Check it out below.
Here's the trailer.
Peter Segel (Get Smart) directs the film and, from the trailer, it doesn't look half bad. As long as they attempt to keep the old man jokes to the absolute minium and ground the characters within their families (i.e. the Jon Bernthal and Kim Basinger characters) the film has a real shot at being good. Plus, the Christmas Day release positions this one as a real four quadrant, family hit. We'll have to wait and see.
"Originally written by Tim Kelleher, with rewrites by Doug Ellin among others, Grudge Match centers around two 60something boxing rivals named Henry "Razor" Sharp (Stallone) and Billy "The Kid" McDonnen (De Niro). They're convinced to get back together for a rematch, decades after their last title fight. Hart plays Dante Slate Jr., the fight promoter who orchestrates the event."
What did you think of the Grudge Match trailer?