Watch This Short Film: 'Noah' Could Be This Generation's John Hughes Movie, Set Inside A Computer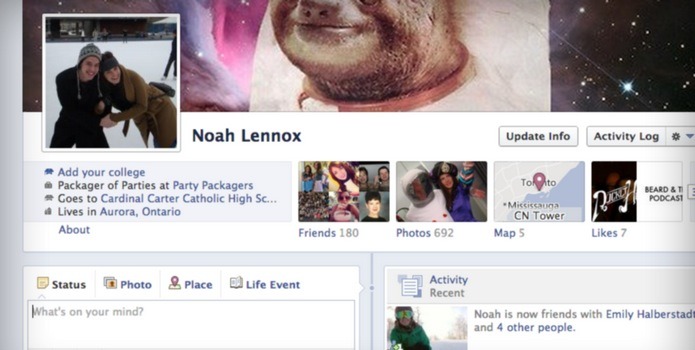 We get sent dozens of short films every week and while I try to watch most of them, the sad fact is that we don't post as many short films as we use to. Sometimes a gem sticks out from the rest of the submissions and becomes an obvious choice. Noah immediately grabbed me, and even a few minutes into this story, I knew I would be posting it on /Film. I hope you find time to watch it.
/Film reader Walter Woodman sent in this short film titled Noah which he co-directed with Patrick Cederberg. The film just had it's world premiere at the Toronto International Film Festival and is now available online for everyone to view. TIFF describes the film as:
In a story that plays out entirely on a teenager's computer screen, Noah follows its eponymous protagonist as his relationship takes a rapid turn for the worse in this fascinating study of behaviour (and romance) in the digital age.
Without feeling forced or inorganic, the short perfectly delivers on the limiting structure of this clever and creative construct. The story feels so authentic and real, a snapshot of a young relationship in the current age of internet attention disorder and social networking. One of my friends, filmmaker Dan Trachtenberg, said it could be "this generations John Hughes movie", and I think that description totally nails it. Of course, Hughes never made a found footage movie set inside a computer, but you'll see what we mean. Watch the short right now, embedded after the jump.
Just as a heads up — There are a couple brief moments if NSFW imagery contained in the (invisotext) chatroulette portion of this short film.