J.J. Abrams Endorses Rupert Wyatt For 'Star Trek 3' And Offers Development Update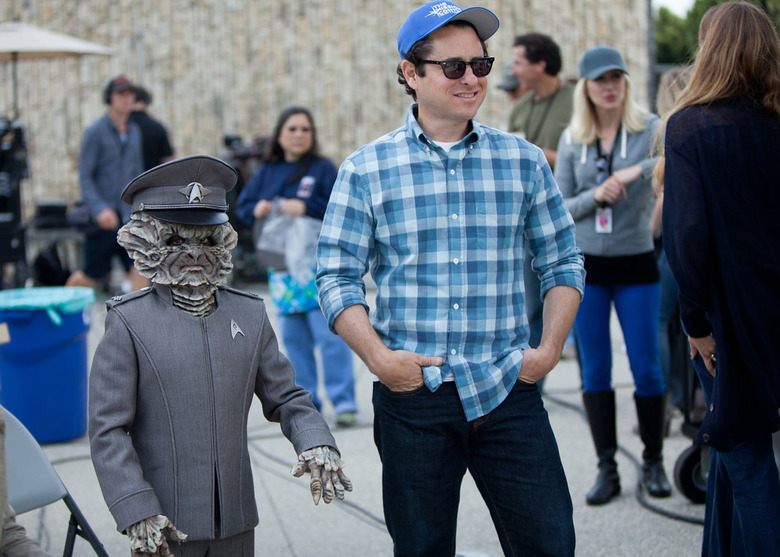 The team behind the new Star Trek films has not yet selected a director for the part three. J.J. Abrams, who directed Star Trek and Star Trek Into Darkness, can't return because of his commitment to Star Wars Episode VII. That leaves the door open for someone new to come in. Names that have been rumored include Jon M. Chu and Rupert Wyatt. In a new interview Abrams, who will stay on the series as a producer, discussed the latest on Star Trek 3 and agrees that Wyatt is a very talented filmmaker.
Hitfix spoke to Abrams at a release event for the Star Trek Into Darkness Blu-ray. Here's the video, followed by the quotes.video platformvideo managementvideo solutionsvideo player
Abrams on Wyatt:
He's incredibly talented and we'd be lucky to have someone as talented as Rupert. But there are things we're focusing on right now before the director, which is just sort of the fundamentals of where the story is gonna go.
Which means before they hire a director, the braintrust behind the film (Abrams and Bryan Burk, along with screenwriters Alex Kurtzman and Roberto Orci) will figure out the major plot beats, and get to work on a script. Any director would likely need to see a script before signing on. That's where the film is right now.
Any details on that story, Mr. Abrams?
It's too early to talk about details but there have been a lot of really exciting ideas about what comes next.
So does Abrams' about quote mean Wyatt is going to direct the film? Absolutely not. But the fact he didn't bat an eye when the director was mentioned certainly suggests he's been discussed.