'The Killing' Gets Killed Again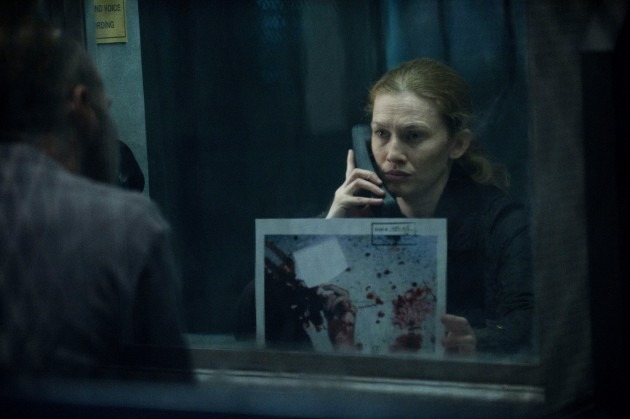 It's been about a year since AMC announced that The Killing would not continue beyond Season 2, but as we know, that decision didn't stick. Netflix and DirecTV quickly expressed interest in picking up the mystery series, and within a few months AMC had changed its mind and greenlit a third season.
Now, however, AMC's decided to kill The Killing again. And this time, we suspect a revival is not in the cards. Hit the jump for more details.
While The Killing got off to a splashy start in 2011, audiences grew increasingly disillusioned as the first season went on. That displeasure peaked with the Season 1 finale, which failed to solve the central mystery. Season 2 saw significantly diminished ratings, leading AMC to cancel the series. Then Netflix stepped up to chip in, and AMC decided it wanted more of The Killing after all.
The third season got off to a strong start, leaving behind the Rosie Larsen case that drove the first two seasons in favor of a fresh plotline. Many of the original characters were dropped, though leads Mireille Enos and Joel Kinnaman remained.
Those choices resulted in some of the show's strongest reviews since early Season 1, with particular praised heaped upon new cast member Peter Sarsgaard. However, it failed to improve on the Season 2 ratings. The Season 3 finale, which aired last month, was watched by some 1.5 million viewers — slightly more than the Season 2 finale got, but a steep decline from the 2.7 million who saw the Season 1 premiere.
Deadline reports that Fox TV Studios intends to seek a new home for The Killing, but that the show isn't likely to bounce back a second time. Do you watch the show? Do you want to see it return?