'Salinger' Trailer: Even In Death, Poor Old J.D. Can't Catch A Break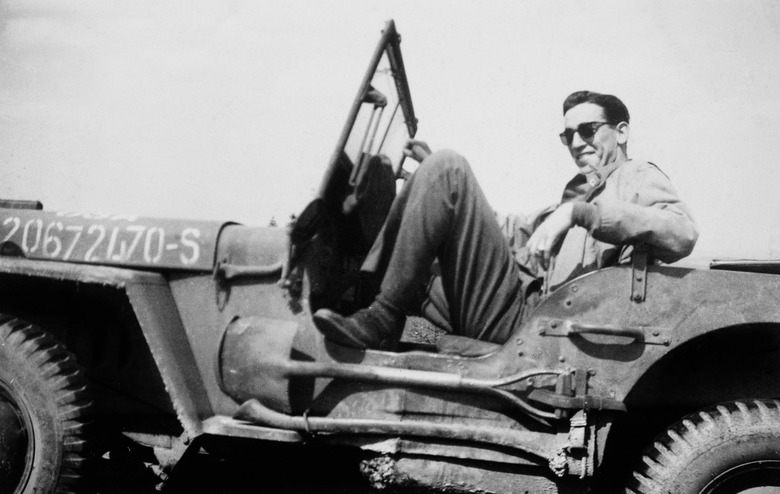 Practically every high school kid in America is familiar with Catcher in the Rye, one of the most iconic English-language novels of the modern era. But far less is known about its author, the notoriously reclusive J.D. Salinger. Shane Salerno's documentary Salinger sets out to change that.
Piecing together photos, documents, and film footage left behind by the writer, along with interviews with his acquaintances, Salinger tries to get to the heart of this enigmatic figure. Along the way, Salerno reportedly made a bombshell discovery. I won't spoil it here, but feel free to Google around if you're curious. Hit the jump to watch the latest trailer.
Salinger should be a major moment for his fans, but when I saw the first trailer I couldn't help but feel sorry for poor old J.D. The guy just wanted to be left alone, up until his death in 2010. To brag about stalking him to snap a photo — the highbrow literary equivalent of paparazzi hounding — seemed in poor taste.
Based on the reviews, I don't think I'm the only one who felt that way. Rolling Stone blasted Salinger as "everything [Salinger] detested." Along similar lines, The Dissolve described it as "everything the Salinger of his books was not: predictable, cliched, banal, and worst of all, phony," and Vulture as "everything — in a single place, perfectly distilled — that made Salinger's skin crawl enough to renounce the world." Ouch.
But if you're still willing to give it a shot, Salinger gets a limited rollout starting today.
SALINGER features interviews with 150 subjects including Salinger's friends and colleagues who have never spoken on the record before as well as film footage, photographs and other material that has never been seen. Additionally, Philip Seymour Hoffman, Edward Norton, John Cusack, Danny DeVito, John Guare, Martin Sheen, David Milch, Robert Towne, Tom Wolfe, E.L. Doctorow, Gore Vidal and Pulitzer Prize winners A. Scott Berg and Elizabeth Frank talk about Salinger's influence on their lives, their work and the broader culture. The film is the first work to get beyond the Catcher in the Rye author's meticulously built up wall: his childhood, painstaking work methods, marriages, private world and the secrets he left behind after his death in 2010.
For more than fifty years, the ever elusive author of The Catcher in the Rye has been the subject of a relentless stream of newspaper and magazine articles as well as several biographies. Yet all of these attempts have been hampered by a fundamental lack of access and by the persistent recycling of inaccurate information. Salinger remains, astonishingly, an enigma. The complex and contradictory human being behind the myth has never been revealed.