Roland Emmerich Could Reboot 'Stargate' As A Trilogy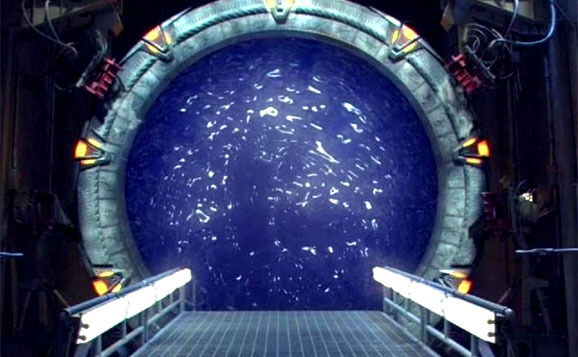 Roland Emmerich was in a scoop-giving mood recently when talking to the UK site The Digital Spy. First up, he revealed while Will Smith was not originally going to come back for the upcoming sequel to Independence Day, the actor might have changed his mind. He then admitted that film could potentially get pushed back to 2016 (despite having a 2015 release date) and finally, he dropped a bomb for Stargate fans.
Apparently Emmerich has approached MGM, which owns the rights to the film, about rebooting the franchise with a whole new trilogy. He will go out to writers soon with the story pitch.
Here's the news-packed 90 second clip from the Digital Spy interview.
Read more about the Independence Day stuff here, but here's the Stargate quote:
We went to MGM, who has the rights, and proposed to them to do a sequel, but as a reboot... and reboot it as a movie and then do three parts. Pretty soon we'll have to look for a writer and start.
The original Stargate was released in 1994 and was about a mysterious portal found in the desert that transported humans to a distant alien world. It never spawned a big-screen sequel. But the TV versions of the story, such as Stargate SG-1 and Stargate Atlantis, were successful. So the fan base is out there.
Personally, I always felt like Stargate was a bit of a missed opportunity. Sure it had some big stars (Kurt Russell, James Spader) and impressive visual effects. But the build up was so massive, to eventually end up on an alien planet that looked so familiar felt like a let down. After this incredible build up, we just go to a planet that looks exactly like Earth?
Despite those thoughts, the film was a big success and Emmerich has since gone on to become one of our most bombastic filmmakers. I'm all for a reboot of Stargate under his watchful eye, be it as a producer or director. The conceit was always good and a grander vision of it could be completely awesome.
What are your thoughts on a potential rebooted Stargate trilogy?