'All Is Bright' Trailer: Paul Rudd And Paul Giamatti Ring In The Holidays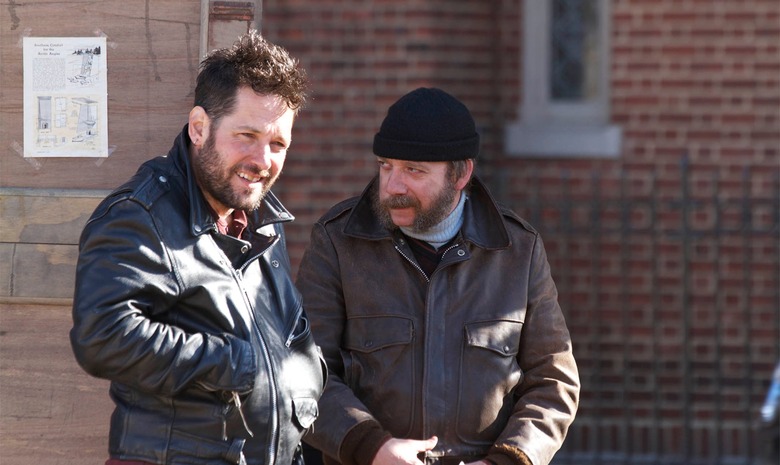 There are certain actors we're happy to see in just about anything, and the newest film by Phil Morrison (Junebug) happens to feature three of them. All Is Bright stars Paul Giamatti and Paul Rudd as Dennis and Rene, former partners in crime who reunite when Dennis gets out of jail.
Desperate to mend his relationship with his wife and child — who are now living with Rene — Dennis gets involved with Rene in a scheme to sell Christmas trees in New York. Sally Hawkins also stars, as one of their customers. Watch the trailer after the jump.
All Is Bright made its debut at the Tribeca Film Festival this year, back when it was called Almost Christmas. I saw the film there, and can attest that this trailer makes the film look much goofier than it is. In reality, it's more like Morrison's Junebug, less laugh-out-loud hilarious than bittersweetly wry.
While Junebug near-unanimous praise from critics and served as a breakthrough for Amy Adams, responses to All Is Bright have been decidedly more mixed. Variety found it "engaging if somewhat underwhelming," while The Playlist called it a "mostly lifeless affair and a big misfire for Morrison" in their C review. IBTimes was far more forgiving, but even they acknowledged that it "suffers from a major misstep or two."
All Is Bright hits VOD September 10 and theaters October 4.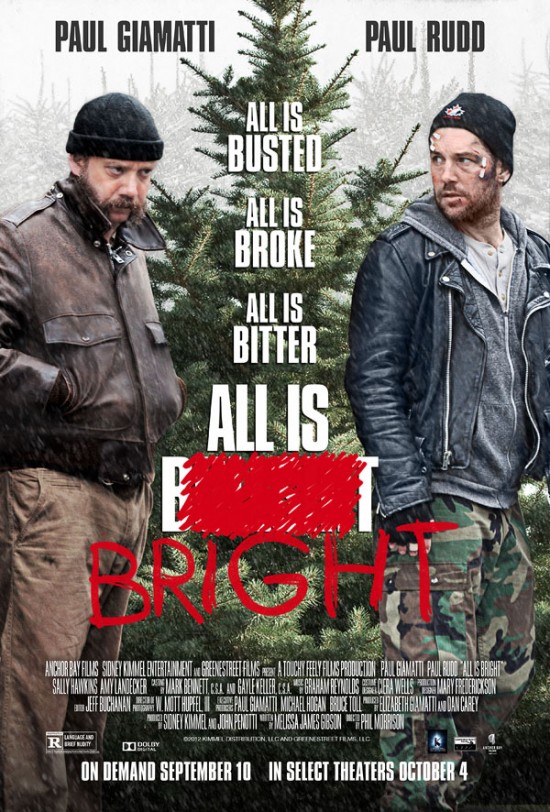 ALL IS BRIGHT is the story of two French Canadians who travel to New York City during the holiday season with a get-rich-quick scheme of selling Christmas trees. Dennis (Paul Giamatti) is a no-nonsense, recently released ex-con trying to get his life – and his wife – back. Rene (Paul Rudd) is Dennis's charming, shallow, former partner-in-crime who is now living with Dennis's estranged wife. Feeling guilty and knowing Dennis needs a job, Rene reluctantly agrees to make Dennis a partner in the scheme. Though the two former friends struggle with each other and an eclectic array of tough New York customers, they discover much about themselves in the process.