Star Wars Bits: Casting Call Reveals Three 'Episode VII' Roles; Plus Two Potential Stars, Drew Struzan And 'The Clone Wars'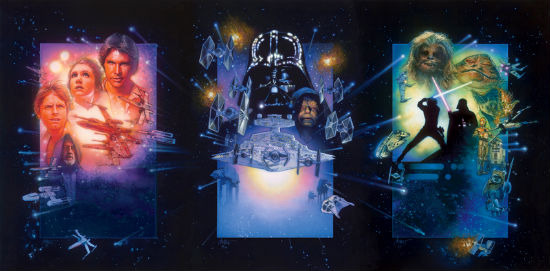 Two more actors have been rumored for roles in Star Wars Episode VII and one of them is literally named "Solo." Read who they are, as well the following, after the jump.
A casting call in New York is looking for three leads in Star Wars Episode VII.
An internal Toys R Us memo offers up a logo and strategy for the new Star Wars trilogy.
New episodes of The Clone Wars, as well as Episode VII featurettes, might be exclusively released on Apple devices.
Drew Struzan (above) might have turned down the opportunity to do the poster for Star Wars Episode VII.
A fire was reported at the Skywalker Ranch.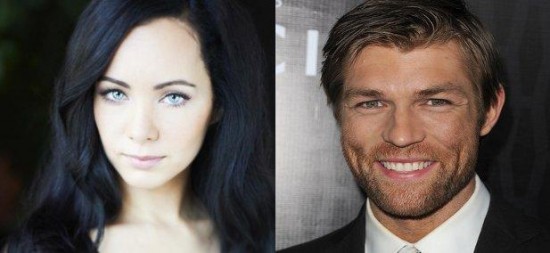 The actors above are named Ksenia Solo and Liam McIntyre. According to Jedi News (via CBM) Solo is possibly up for a role in Star Wars Episode VII (as the daughter of Princess Leia and Han Solo) and McIntyre read for the role of a Jedi. These are obviously both rumors but the Black Swan actress and Spartacus actor both look the part. Read more at the source links.
Speaking of the lead roles of Star Wars Episode VII, Showbiz 411 reports a casting call for an "Untitled Studio Feature" is underway in New York City. This "Untitled" feature, though, is a Disney film directed by J.J. Abrams. Boom. They're looking for three primary roles:
[YOUNG MAN] Early 20s. Handsome, but not necessarily heroic. He is witty and smart. Physically fit.
[MAN] Late 20s. Physically fit, handsome and confident.
[YOUNG WOMAN] Late teens. Physically fit, raw energy, independent and with a great sense of humor.
Those last two sounds like the roles Solo and McIntyre could be up for, right? Also, that original casting call had seven roles. Have four of them been cast?
Last week, the following internal Toys R Us memo made waves when it confirmed that Dinobots would be in Transformers: Age of Extinction. It also has a few small tidbits on how the store will be covering the new Star Wars trilogy for the rest of the decade, including a likely unofficial, but still kind of cool, logo. Thanks to Seibertron.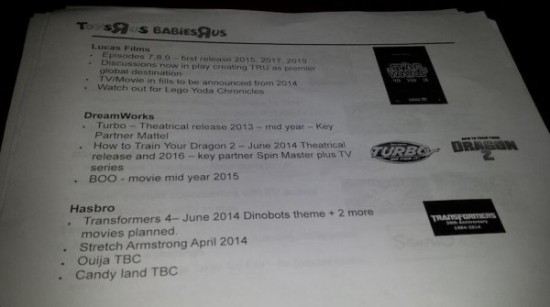 Jedi News, an increasingly intriguing source for Star Wars news, ran a very interesting rumor recently. They report that Lucasfilm and Disney are in negotiations with Apple to launch an Star Wars app for iOS7 that would exclusively run the final episodes of The Clone Wars in the coming months and then, next year, run featurettes on the making of Star Wars Episode VII. It would primarily run over Apple TV, but possibly on iPhone and iPad too. This is nothing but a rumor at this point but it's somehow a convincing one.
Another rumor from over on Jedi News is that Drew Struzan does not want to, or will not, do the poster for Star Wars Episode VII. Instead a company called BLT Communications might be up for the gig. The problem with this rumor isn't that it's not-plausible, it's why would Lucasfilm and Disney be worrying about the poster for a film that's not even cast yet? (One possible answer: They want to encourage fans by bringing back important pieces of the original films, even if it's too early, like John Williams.)
That's enough rumors for one edition of Star Wars Bits, don't you think? On the official side, via the Star Wars Blog, they have a preview of a bunch of new Star Wars comic and graphic novels coming out in the next few months. Head there for the full list, but here's one particularly pretty one.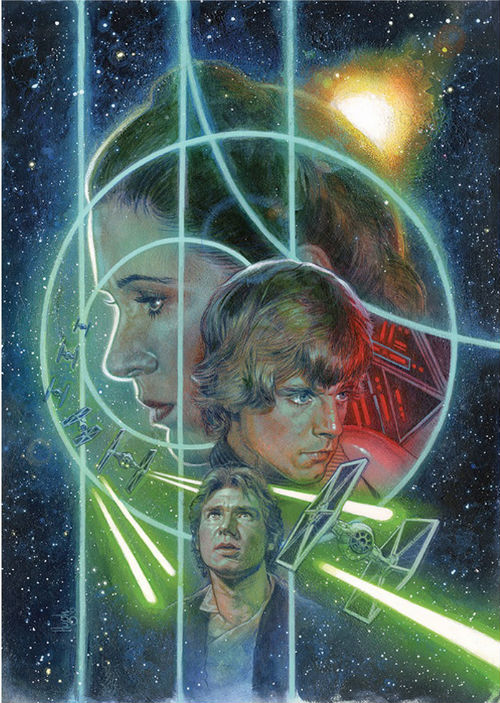 Finally, in what could have potentially been a disaster, a fire was recently reported starting at Skywalker Ranch. Fortunately, the ranch has its own fire department and they quickly took care of it.