Jason Reitman Could Direct Adam Sandler In 'Men, Women And Children'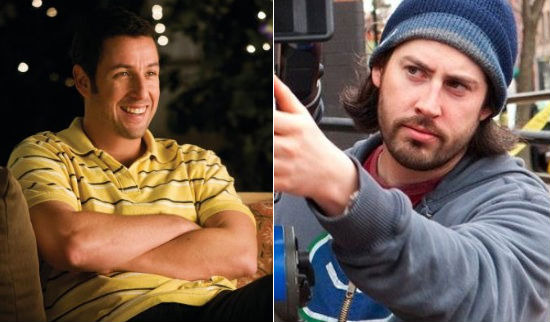 We may receive a commission on purchases made from links.
While the world gets ready for Jason Reitman's new film, the director himself is reportedly setting up his next one. The Juno director might be making Men, Women and Children based on a novel by Chad Kultgen.
Adam Sandler, Jennifer Garner, Rosemary DeWitt and Cameron Diaz are all circling roles in the film, which is about parents of middle school kids who are beginning to discover sexuality in a world of social media and online pornography.Deadline broke the news of this potential deal, but was quick to say nothing is set in stone yet. Major pieces might change but everyone is hoping to start shooting in November.
Here's the description of the book from Amazon:
Chad Kultgen, cult hero and author of the buzz-generating illicit classics The Average American Male and The Lie, cuts to the quick of the American psyche like no other author writing today. In Men, Women & Children he explores the sexual pressures at work on a handful of troubled, conflicted junior-high students and their equally dysfunctional parents. From porn-surfing fathers to World of Warcraft-obsessed sons, from competitive cheerleaders to their dissatisfied, misguided mothers, Kultgen clicks open the emotionally treacherous culture in which we live—in his most ambitious and surprising book yet.
It certainly sounds like material in Reitman's wheelhouse. Modern comedy with an undercurrent of truth and understanding. And if you're looking for a guy to be an awkward father, Adam Sandler is certainly a name that would get people interested. Diaz, Garner and DeWitt have also all proved they can balance comedy and drama quite well. If all turns out as rumored, the film definitely has great potential.
Has anyone read this book? Do you think it sounds like ripe material for Reitman?