Jared Harris Will Clean House In 'Poltergeist' Remake; Nicholas Braun Also Cast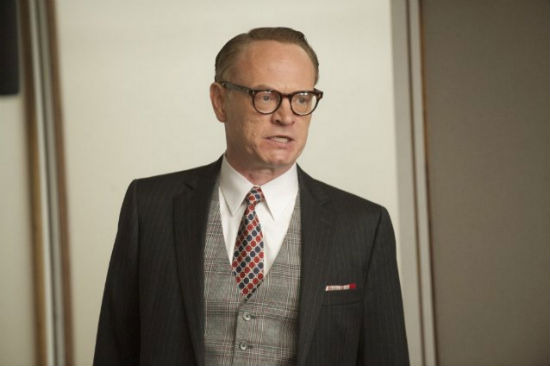 Mad Men and Sherlock Holmes: A Game of Shadows star Jared Harris has just been cast in Gil Kenan's upcoming remake of Poltergeist. That piece of information has two deeper layers of meaning. First, it's a good week to be Jared Harris. The actor was also just cast in Guy Ritchie's The Man of U.N.C.L.E. Second, Harris is playing the host of a fictional TV show called Haunted House Cleaners, which shows a pretty major deviation from Tobe Hooper's original film.Nicholas Braun, who appeared in Red State, is also in talks to join the film along with co-star of The Following, Kyle Catlett. Rosemarie DeWitt and Sam Rockwell will star.Deadline broke the news of Harris' casting and describes the role as follows:
Harris will play Carrigan, a larger than life TV personality who left the world of academia behind to become the star host of basic cable TV show Haunted House Cleaners.
Obviously, that's not a role from the original film. It does, however, sound a little like Zelda Rubinstein's role in the series, that of a spiritual cleaner. If Harris' role is indeed similar, it's a pretty good indication of how David Lindsay-Abaire's script has "reimagined" the original film. With a male reality TV show host instead of a quirky, interesting female medium.
Then again, maybe Harris doesn't fill that role in the film and plays something a bit less obvious and subversive. We'll have to wait and see. It is a lead though.
The Wrap broke the news of Braun joining the film. He'll be playing a grad student of a local parapsychologist who recruits the Harris character. Catlett is the middle child of the family whose little girl gets abducted.Poltergeist goes into production this Fall aimed at a likely 2014 release. Rosemarie DeWitt plays the mother of the family haunted by the titular presence and Sam Rockwell will play her husband. Sam Raimi is among the producers.