Paramount And Michael Bay To Produce 'Raindrop' From The Writers Of 'Almanac'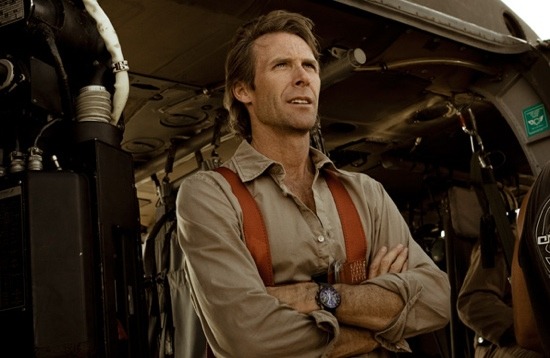 Filmmakers regularly say it's impossible to get a medium sized movie made in Hollywood. They believe studios would much rather make a $250 million movie than five $50 million movies and that might be the case. Paramount, however, is having a blast making much cheaper movies. In addition to the Paranormal Activity franchise, they're currently in post production on Almanac, produced by Michael Bay's Platinum Dunes and directed by Dean Israelite. That's a $13 million found footage movie that follows a group of teenager who mess up their lives with time travel. It's out in February.
Paramount and Platinum Dunes must like what they're seeing from that film because they just bought the next pitch from Almanac's writers Jason Pagan and Andrew Stark. It's called Raindrop and it's another high-concept, found footage film with a small budget.
The Hollywood Reporter broke the news of the deal. They don't know anything specific about Raindrop, but did offer the following:
The project is described as a sci-fi thriller with a teenage protagonist that will employ innovative hand-held camera....Plot details on Raindrop are being kept under wraps, but insiders say it is being envisioned with a slightly higher budget than that of Almanac.
Earlier this year, I was on the set of Almanac and had the chance to chat with Stark. He's a very down to Earth, humble film fan who seemed as surprised to be on set as you'd imagine for a first time screenwriter. You could also tell he had a passion and respect for the smaller, teen movies of the Eighties and Nineties and believed found footage was just a way for studios to start making films like that again. Hopefully, Almanac and Raindrop – what ever its about – will get that ball rolling. (By the way, I can't wait to tell you more about Almanac.)
Almanac hits theaters February 28 and we'll keep an eye on Raindrop. What do you think it could be about?