'Man Of Tai Chi' Trailer: Keanu Reeves Turns A Pure-Hearted Man Into A Killer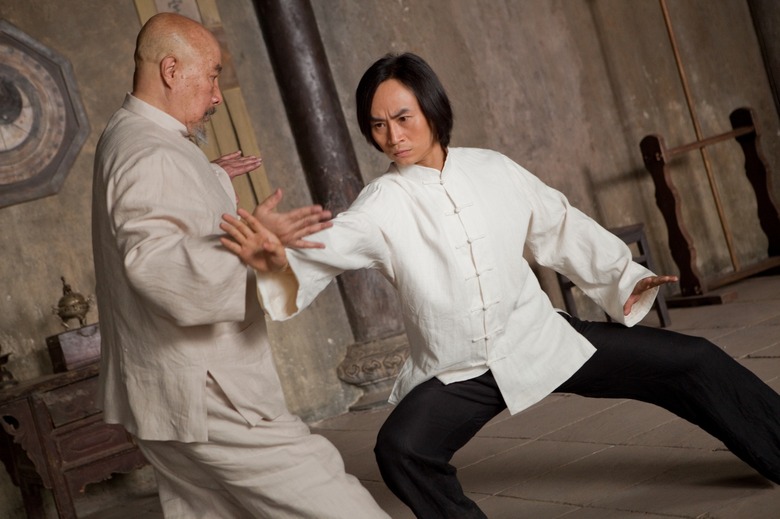 After starring in a few martial arts-influenced films, Keanu Reeves is moving on to directing one of his own. His debut Man of Tai Chi stars Tiger Hu Chen as a talented martial artist who's recruited by a shady figure (Reeves) to participate in an underground fighting tournament.
The first trailer focused mostly on the fighting, while the second delved a bit more into the plotline and Tiger's moral dilemma. The latest video offers even more of the lead's backstory, as a grave old man helpfully reminds Tiger that he is "the only successor of this martial art."
Karen Mok (So Close), Simon Yam (Ip Man 1 & 2), and Iko Uwais (The Raid) also star. Watch the newest trailer after the jump.
If you're into martial arts movies, Man of Tai Chi has some serious talent involved. Chen has done stunts for films like Crouching Tiger, Hidden Dragon and the two Matrix sequels, and the legendary Yuen Woo Ping served as fight choreographer.
Based on the trailers, it appears that Tiger's foray into the fighting underworld devolves into a battle for his very soul, as Reeves proclaims with all the menace he can muster that he wants to "see pure-hearted man of tai chi become a killer."
But the real appeal of the movie lies in the film's fight scenes, and it looks like Reeves does a fine job with those. It's a thrill to see martial artists as talented as these doing what they do best. Man of Tai Chi opens November 1.
Set in modern Beijing, MAN OF TAI CHI marks Keanu Reeves' directorial debut. The film, also starring Reeves, follows the spiritual journey of a young martial artist (played by Tiger Chen) whose unparalleled Tai Chi skills land him in a highly lucrative underworld fight club. As the fights intensify, so does his will to survive.