'Runner Runner' Trailer #2: Does Ben Affleck's Recent Casting Give This Film New Pop?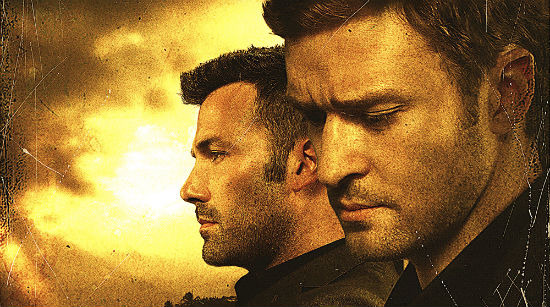 Ben Affleck and Justin Timberlake are two of the most famous male celebrities going today. The former is an Oscar-winning director, screenwriter and the newly minted Batman. The latter is a multi-platinum recording artist currently on a sold out tour and recent recipient of MTV's prestigious Video Vanguard award. Knowing all that, their first collaboration, Runner Runner, almost seems like a farce.
Directed by Brad Furman, Runner Runner tells the story of a Princeton grad student (Timberlake) who travels to Costa Rica when a gambling tycoon (Affleck) takes him for all his money. Timberlake is then seduced by excess of life in Costa Rica, only to realize that kind of life usually comes at a price.
Money, women, cars, parties, it almost sounds like the lives we imagine Timberlake and Affleck to have in the first place. But will the movie be any good? Check out the new trailer below.
Thanks to Coming Soon for the heads up on the trailer, which is a minute shorter and punchier than the first one.
The first trailer for Runner Runner left me kind of empty but, looking at recent events, I'm actually anticipating the film more now. Sure it doesn't look that good. But it's Ben Affleck as a powerful billionaire playboy and Timberlake as a young man coming up in the world, hoping to achieve that kind of success. The fact its now a pseudo microcosm for reality, or at least Gotham City reality, does have me increasingly intrigued. What do you think?
Runner Runner also star Anthony Mackie, Gemma Arterton and opens October 4.