'Transformers 4' Gets Teaser Poster And Official Title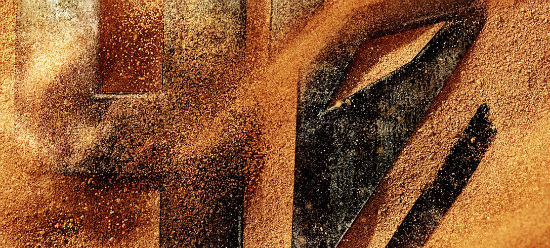 After much speculation by fans, Michael Bay has chosen a title for his fourth Transformers movie. It's going to be called Transformers: Age of Extinction. You can see the first teaser poster below.
Thanks to Yahoo for the poster.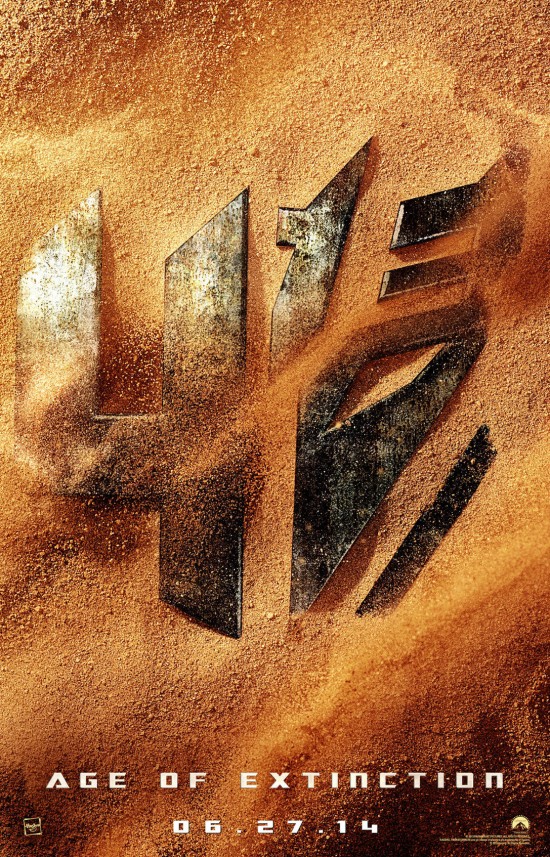 In the past few days, people noticed that Paramount was registering a few domain names. Just this morning Russ correctly predicted "Age of Extinction" would be the title. Part of that was the persistent rumors, and almost confirmation, that the Dinobots will be playing a role in the film. Add dinosaurs, extinction, and a Decepticon logo in the sand all like fossils — you catch the drift.
Directed by Michael Bay, Transformers: Age of Extinction stars Mark Wahlberg, Jack Reynor, Nicola Peltz ,Stanley Tucci, Kelsey Grammer, Sophia Myles, Li Bingbing and T.J. Miller. It's now filming and set to open on June 27, 2014.