LOL: Watch Simon Pegg Prank The Cast Of 'Star Trek Into Darkness'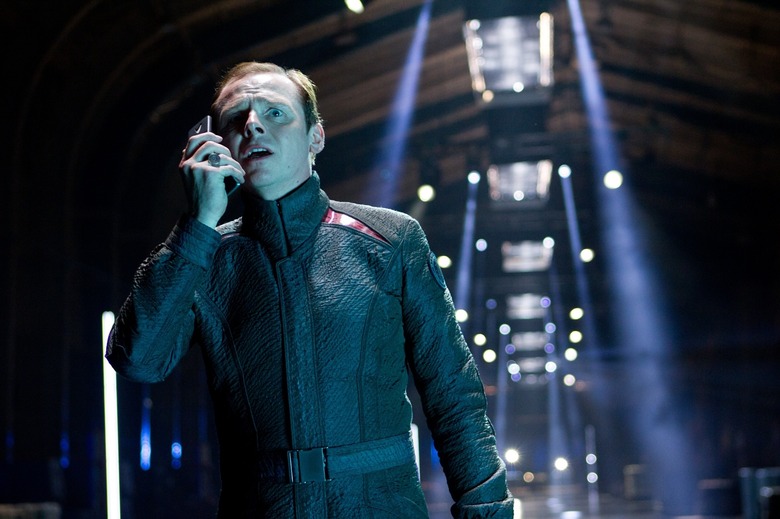 Making a movie is tedious work and, generally, levity on set is appreciated. Enter Simon Pegg. On the set of J.J. Abrams' Star Trek Into Darkness, Pegg came up with the idea to tell his fellow actors that in certain scenes they had to wear globs of "Neutron Cream" to help with harmful emissions. This, of course, was a huge lie.
Now video has come online, likely from the Blu-ray out September 10, that documents the prank. It includes the reactions of Chris Pine, Zachary Quinto, John Cho, Karl Urban and even Benedict Cumberbatch.
Thanks to LonelyIslandFan (via Laughing Squid) for the video.
The Laughing Squid link also points to a video of Pegg describing the prank while on Jimmy Kimmel Live as well as this photo taken during production.
Me and Cumbersbumberswumbers wearing neutron cream. Before we told him it wasn't real. http://t.co/L4x6WaqHwc #intodarkness

— Pegg News (@simonpegg) May 18, 2013