Bill Murray To Star In Barry Levinson's 'Rock The Kasbah'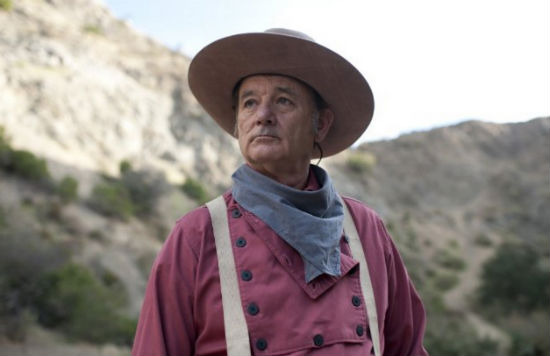 This time, the Sharif does like it. Bill Murray has just signed on to star in Rock the Kasbah, directed by Oscar-winning director Barry Levinson. In the film, Murray will play a older music manager who stumbles a talented young singer in Afghanistan and angles for her to win an American Idol type competition show. Mitch Glazer, who wrote the classic Murray vehicle Scrooged, penned the script.
Deadline was among the outlets to first report on the film, which will be packaged for buyers at the Toronto Film Festival which starts this week. Here's what Glazer, who recently worked on the show Magic City, said in a statement:
Bill Murray and Barry Levinson are the perfect team to capture the lunacy, heartbreak and hope of this story. I'm ecstatic.
With any luck, the film – which sounds like a mix of Slumdog Millionaire and Lost in Translation – will find financing in Toronto and start moving toward production.
Murray is extremely picky when it comes to choosing roles these days, so when he signs on to star in something there's good reason to take notice. As for Levinson, he's definitely fallen off his insane run from the 1980s, but he continues to make movies and try new things. It's only a matter of time before it all clicks again.
What do you think about this idea?