Guy Ritchie Hires Jared Harris For 'The Man From U.N.C.L.E.'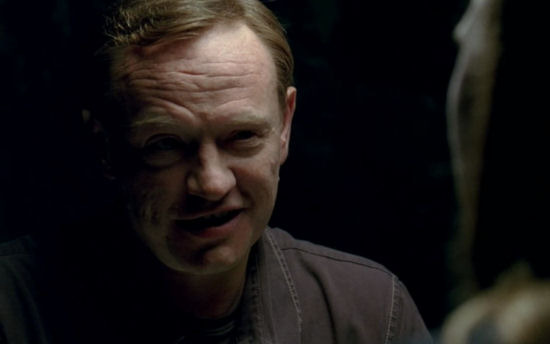 Briefly: While Jared Harris may be best known for his role as Lane Pryce on Mad Men, Guy Ritchie turned to the actor when it was time to bring the evil Moriarty to life in Sherlock Holmes: A Game of Shadows. Now Ritchie and Harris will work together again, on Ritche's new version of The Man From U.N.C.L.E.
THR doesn't have details on the role Harris will play, but his character is named Sanders. (Perhaps as a nod to George Sanders, who appeared in a couple original TV episodes?) The Man From U.N.C.L.E. is a new take on the light-hearted cold war spy TV series, with Henry Cavill and Armie Hammer as the US and Russian agents Napoleon Solo and Illya Kuryakin. The agents are forced to work together under the United Network Command for Law and Enforcement (U.N.C.L.E.). Alicia Vikander, Elizabeth Debicki, and Hugh Grant are also in the film.
In a press release announcing the imminent start of production, producer Lionel Wigram, with whom Ritchie made the Sherlock Holmes films, says,
Guy and I have long loved these characters, and wanted to start from scratch with our own take and create a film steeped in the 1960s for today's audiences. We are particularly happy about our cast, who all bring something special to the film. Henry, Armie, Alicia and Elizabeth are among the best and most exciting actors of the next generation. In addition, we are thrilled to be working with Hugh Grant, who we have known and been fans of for many years, and Jared Harris, who did such a great job for us as Moriarty.
Further info from the press release includes:
Set against the backdrop of the early 1960s, at the height of the Cold War, "The Man from U.N.C.L.E." centers on CIA agent Solo and KGB agent Kuryakin. Forced to put aside longstanding hostilities, the two team up on a joint mission to stop a mysterious international criminal organization, which is bent on destabilizing the fragile balance of power through the proliferation of nuclear weapons and technology. The duo's only lead is the daughter of a vanished German scientist, who is the key to infiltrating the criminal organization, and they must race against time to find him and prevent a worldwide catastrophe.
The screenplay is written by Ritchie and Wigram, who also serve as producers. John Davis ("Chronicle") and Steve Clark-Hall ("RocknRolla," the "Sherlock Holmes" films) are also producing. David Dobkin is executive producer.
Ritchie's behind-the-scenes creative team includes two-time Oscar®-nominated director of photography John Mathieson ("Gladiator"), production designer Oliver Scholl ("Jumper"), editor James Herbert (the "Sherlock Holmes" films), Oscar®-nominated costume designer Joanna Johnston ("Lincoln") and Oscar®-winning key makeup and hair designer Sarah Monzani ("Quest for Fire," upcoming "Edge of Tomorrow").
The film begins shooting in England on Sept. 9, with location work scheduled in Rome and Naples.