'Nymphomaniac' Clip: Uma Thurman Teaches Her Kids An Awkward Lesson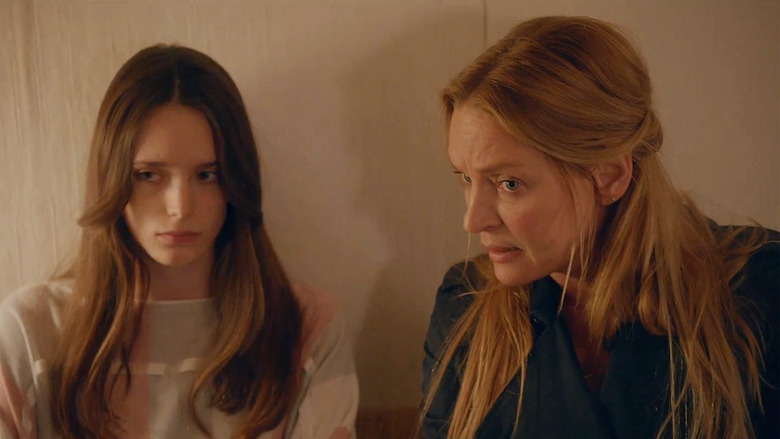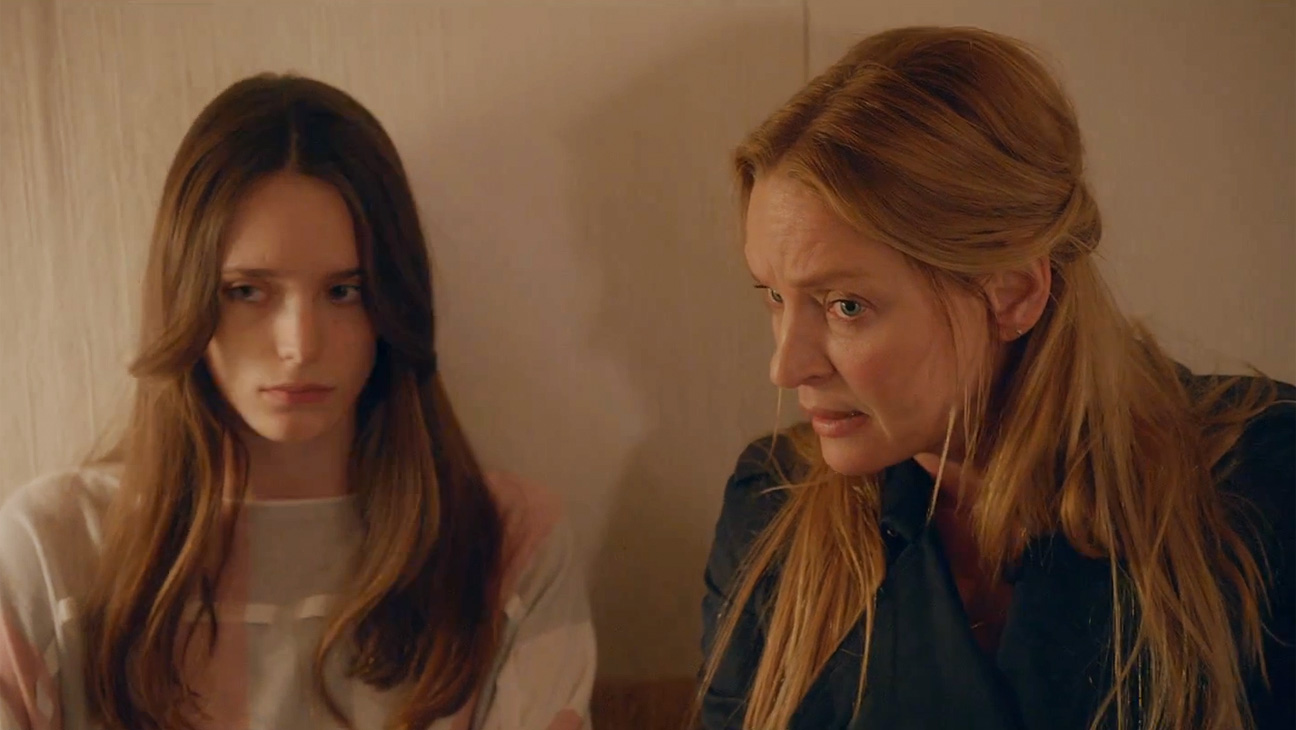 In the first clip from Lars Von Trier's Nymphomaniac, two bored young women turned sex into a game. The latest snippet, however, warns that sleeping around can have its downsides. Pulled from a segment titled "Mrs. H," it shows Joe (played as a young woman by Stacy Martin and as a grownup by Charlotte Gainsbourg) dealing with the consequences of sleeping with a married man (Hugo Speer).
His wife (Uma Thurman) is none too thrilled when she finds out, as you might imagine. She subsequently expresses her anger in most awkward way possible: by offering to show their kids "daddy's favorite place," the "whoring bed" on which he had his affair. Watch the scene after the jump.
Chapter 3: Mrs. H
Keeping track of a large network of lovers isn't always easy, and Joe is soon confronted with the unpleasant consequences of being a nymphomaniac.
After all, you can't make an omelet without breaking a few eggs.
And here's the scene:
Yikes. One can only imagine how much more cringingly painful this situation gets in the actual movie. Those kids are probably gonna be racking up therapy bills for years to come.
Nymphomaniac has yet to put out a full trailer, but in the meantime you can revisit snippets from Chapter 2 ("Jerôme") and Chapter 1 ("The Compleat Angler") below. A clip from Chapter 4, "Delirium," should hit in the coming weeks.Nymphomaniac is expected to open in the U.S. sometime next year. Stellan Skarsgård, Shia LaBeouf, Jamie Bell, Udo Kier, and Willem Dafoe also star.
The film is a wild and poetic story of a woman's erotic journey from birth to the age of 50 as told by the main character, the self-diagnosed nymphomaniac, Joe (Gainsbourg). On a cold winter's evening the old, charming bachelor, Seligman (Skarsgård), finds Joe beaten up in an alley. He brings her home to his flat where he cares for her wounds while asking her about her life. He listens intently as Joe over the next 8 chapters recounts the lushly branched-out and multi-faceted story of her life, rich in associations and interjecting incidents.