Check Out The Victor's Banner For 'The Hunger Games: Catching Fire'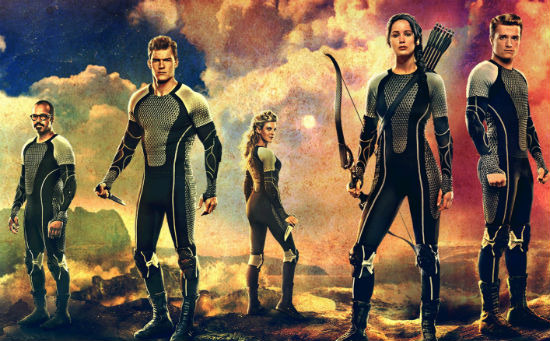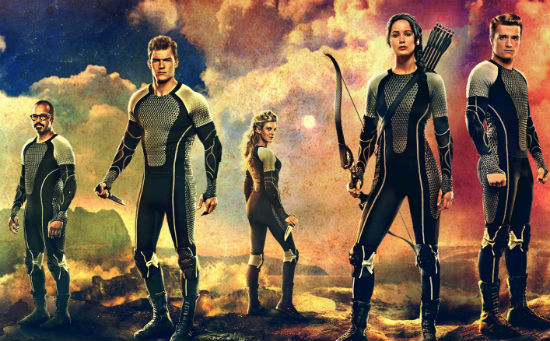 Lionsgate has been very careful in marketing The Hunger Games: Catching Fire. Seemingly every piece of video or image that's been released has hid a simple fact. A simple fact a new banner finally confirms without a shadow of a doubt.
You see (spoiler for the first film), Katniss (Jennifer Lawrence) and Peeta (Josh Hutcherson) won the 74th annual Hunger Games at the end of the last movie. And it's established in that film that winners are free to enjoy life's wonderful spoils for the rest of their days, right? But in this new banner, as well as several posters that have been released, you see a lot of older characters referred to as "Victors." And they're all holding weapons. I won't come out and say it above the jump but, the second half of Francis Lawrence's film should be pretty clear from that info. Check out an epic banner featuring all the victors below.
Thanks to Comic Book Movie for the image, which you can see bigger and interact with at this link. Click below to enlarge.

Yes, Katniss and Peeta, along with the other surviving victors, are forced back into the arena to fight and kill each other in the 75th annual Hunger Games. Here's the official description of the film:
THE HUNGER GAMES: CATCHING FIRE begins as Katniss Everdeen has returned home safe after winning the 74th Annual Hunger Games along with fellow tribute Peeta Mellark. Winning means that they must turn around and leave their family and close friends, embarking on a "Victor's Tour" of the districts. Along the way Katniss senses that a rebellion is simmering, but the Capitol is still very much in control as President Snow prepares the 75th Annual Hunger Games (The Quarter Quell) – a competition that could change Panem forever.
THE HUNGER GAMES: CATCHING FIRE is directed by Francis Lawrence, and produced by Nina Jacobson's Color Force in tandem with producer Jon Kilik. The novel on which the film is based is the second in a trilogy that has over 50 million copies in print in the U.S. alone. THE HUNGER GAMES: CATCHING FIRE opens on November 22, 2013.