Producer Avi Arad Says 'Uncharted' Movie Will Hit First, Followed By 'Metal Gear Solid' And 'Mass Effect'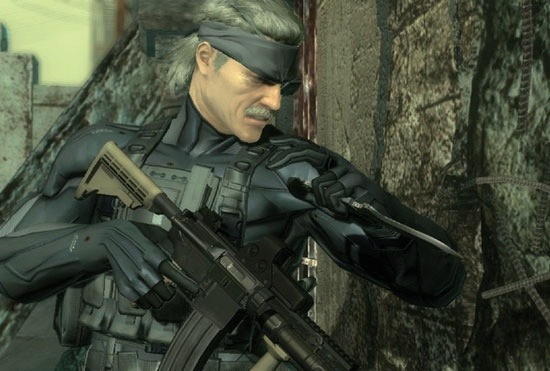 A ton of major video games are currently being developed in Hollywood. Just recently, Watch Dogs got started, we saw test footage from Warcraft and heard about Gran Turismo coming to life. Looking back further, games based on Uncharted, Metal Gear Solid and Mass Effect have been bubbling for several years. However, despite a few close calls, it doesn't feel like any of them are closer to coming to the big screen.
That's not the case, says producer Avi Arad. The man best known for producing the Spider-Man movies also has a big hand in producing those last three franchises. In a new interview, he offered up significant updates on them all. He says Uncharted will probably come first and that Metal Gear Solid is probably three years away. Though he's had the Mass Effect rights since 2008, that one would likely come after the first two.
Arad spoke to Kotaku/China Daily (via CBM) about the three projects.
First up, Uncharted:
I think Uncharted will be very successful. It's a father and son game. There are things about it that are interesting. I think the world of antiquities theft, there are many countries in the world that realized they're being robbed and they're trying to recoup these important pieces. Now, the script has a lot of character [and] I think that has a shot at being the first one [to succeed].
In regards to Metal Gear Solid, Kotaku reported "the movie is still in its very early stages and [Arad] expects it to be about three years or more away, explaining that negotiations between studios and companies take a lot of time."
Finally, Mass Effect might be five to six years away because it's a very complicated transition:
It's a big idea, that we, humans, are the least developed, the least trusted, it's an interesting mirror image of our world, we are the aliens now. Love the project, it's getting there, it's been a lot of work; some movies take five, six years before they're ready.
It's definitely good to hear work is still progressing on these three films, though I'm not 100% sold on Arad's timeline. These are major franchises with potential to make multiple films. If they haven't rushed them out already, there's no reason to start now. One year, three years and five years, which is suggested, seems optimistic.