Lee Daniels Wants To Turn Alex Pettyfer Into A Gay Action Hero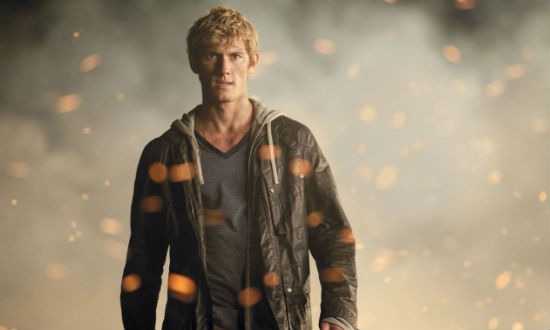 I had a long conversation at Fantastic Fest with Evan of Badass Digest about our growing mutual interest in Lee Daniels, director of Precious, The Paperboy and The Butler. Our shared opinion boiled down to the fact that Daniels is a rare man, the sort of director who straddles fringe and mainstream, and who makes weirdly personal exploitation films that still manage to attract a top-flight cast.
I mean, have you seen The Paperboy? It is amazing. Many directors deliberately try to channel a weird, subversive spirit, but Daniels can't seem to do anything else. I don't think the guy could make a straightforward movie if you put a gun to his head. His stuff may not be good, but my growing interest in his stuff isn't ironic — it is genuinely rooted in a fascination that a person exists who thinks that his movie The Paperboy is the way to tell that particular story.
What does that have to do with anything? Well, now Daniels is saying he wants to cast Alex Pettyfer — an actor I think is best suited to playing sculptures carved out of wood — as one half of a gay interracial action duo. What a perfect concept. But beware: according to Daniels, even giving away that concept spoils the movie. Hey, don't look at me; he did it first.
The Film Stage points to an interview with Out Magazine, in which Daniels says he wants to make an "interracial love affair action movie" in which Pettyfer would play half of a gay couple, like a gay Mr. and Mrs. Smith, with "two good-looking guys as the action heroes." Daniels also said, "I have to find the right black guy opposite [Pettyfer]. He's so hot, isn't he? So hot. And so aware of his hotness in a way that's so...I love him to death."
Oh, and spoiler, they're not revealed to be gay until the end. There's his perverse spirit, right there — he wants to make a movie about a thing, but not reveal the thing until the end. Is that a metaphor for coming out, or for the way gay characters are often slipped into straight drama? Or is it just trolling? I don't know.
And this could be how Daniels spends some of his cred from The Butler. With respect to financing he said "I don't think I'm going to have a problem now. I made a $100 million for The Butler. I'm in a rare group. So this is something I feel good about."