Rumor: Benedict Cumberbatch Joins J.J. Abrams' 'Star Wars Episode VII'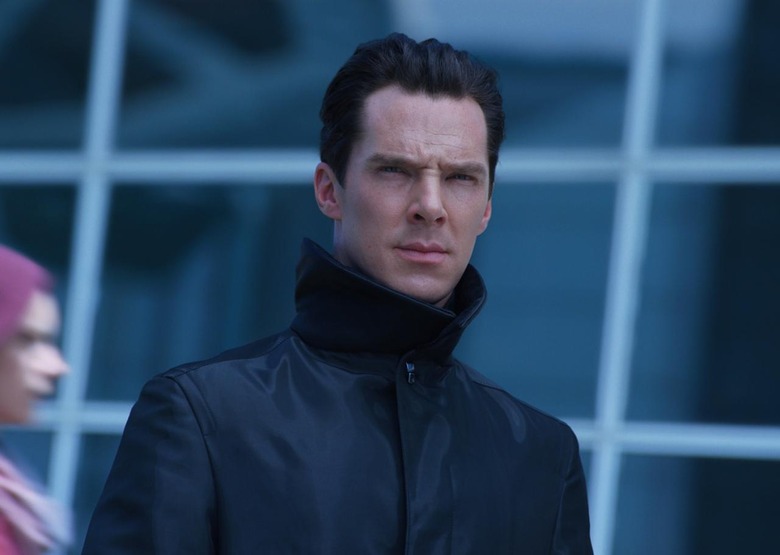 Briefly: Last week, you may have heard that a Star Wars rumor was batting around the back rooms of Hollywood. That rumor is now out there and it states Benedict Cumberbatch, who recently worked with J.J. Abrams on Star Trek Into Darkness, could re-team with the director for Star Wars Episode VII. The speculation began when the actor recently left Guillermo del Toro's latest film, Crimson Peak, without giving reason. This could be that reason.The Film Chronicles was the site that reported the rumor, but offered no further details on their source.
Back in May, while promoting Star Trek Into Darkness, the actor talked about his intense love of the Star Wars franchise with Total Film:
I've already asked [J.J. Abrams] if I can be a lightsaber and we're in talks – about whirring sounds and the rates for the lights and everything [laughs].
I thought, 'Yeah, I grew up with them,' and I just looked recently at when they were released and now I'm like, 'No, I didn't grow up with them, I was born with them.' They were a huge part of my background, and my upbringing.
I was much more connected to [Star Wars] as a kid, in the way that a lot of kids are because it's immediate storytelling, very simple – a beautifully, outrageously simple narrative in a way – and a wonderful three-act melodrama, opera. And I loved them. I really, really loved those films and I always wanted to be Han Solo. Everything Harrison Ford did I just thought was the coolest thing ever - Raiders Of The Lost Ark was very much my upbringing as well.
What I realized with the reboot of Star Trek in 2009 is that I had a residual love and empathy for these characters because I felt really, giddily sentimental about them getting back together, and this origin story. So Star Trek seeds a little deeper for most people, it's a little bit more mature – it doesn't take itself too seriously though, it's very humorous and fast-paced and imaginative and fun.
But I think the serious things that really kind of get you... that comes from good characters, really well drawn characters that have fantastically rich relationships and really interesting meat in the stories.
They may be set in space but they dealt with every kind of discussion or morality play, or debate about race or purpose and place and identity, and what it is to belong, and the human condition, and that's its enduring appeal. I'm backtracking a bit but what I'm saying is my fervor for Trek was there, I just didn't realize it. I was an out-and-out kid running around with a lightsaber wanting to fly the Millennium Falcon but I think I'm growing into being a Trekkie, if that makes sense.
Though no specific role has been mentioned, Cumberbatch would make a might fine Sith, don't you agree?
Again, with no real source for this news consider it a rumor, much like almost everything else Star Wars Episode VII related. But this one has been discussed at length so, maybe, we'll get an official announcement soon.
Cumberbatch. Star Wars. Thoughts?