Rob Thomas Doing Modern Spin On 'Les Miserables' For Fox Television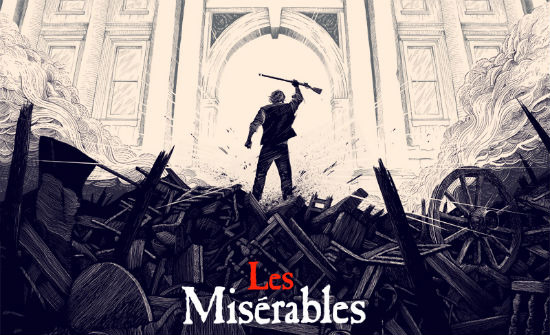 Though the book has been around for 150 years, and the Broadway musical for over 30, Les Miserables had a big comeback last year thanks to Hollywood. Tom Hooper's hit adaptation, which won three Oscars including Best Supporting Actress, brought Victor Hugo's story into the public conscious like never before. Now the story is being adapted for television, with a modern setting.
Rob Thomas, the creator of Veronica Mars, has teamed with writer Graham Norris to create a modern version of the story that might air on Fox.Deadline broke the news of the project, which at this stage only has a "script commitment." That's another way of saying the show is a ways away from making it to your TV screen. (Script, then pilot, then pilot pickup, then series order is the usual path.)
Norris will write the script, which follows a big-time lawyer (the Jean Valjean character) who is trying to maintain his normal life while simultaneously creating a case for his own defense of a crime committed years ago. He'll be pursued by a "ruthless U.S. attorney" (the Javert character) who wants to bring him to justice. It's probably safe to say, too, that one of Valjean's secretaries will entrust him with the care of her daughter and other such Les Miserables plot threads.
The timeless plot and character motivations are what have helped Les Miserables endure since its first publication in 1862. Personally, I think the story lends itself quite well to the modern day, save for the problem of Javert not knowing Jean Valjean is who he is. Plastic surgery maybe?
Do you think this is a good idea for a show? Do you like Thomas as the executive producer?
Image Credit: Olly Moss for Mondo