James Brown Biopic Titled 'Get On Up,' Will Be Released October 2014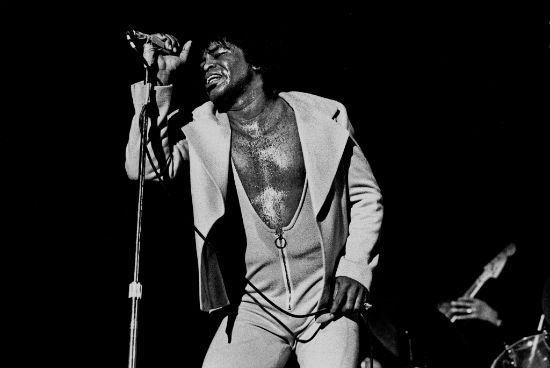 Days after Chadwick Boseman took the lead in Tate Taylor's biopic of the Godfather of Soul James Brown, that film has a title and release date. It'll be called Get On Up and will be released October 17, 2014. Also of note: Viola Davis and Octavia Spencer, who worked with Taylor on The Help, are being eyed for roles.
The title and release date were announced by Universal, and The Wrap reported on the potential casting.
Here's the official info on the film:
In his follow-up to the four-time Academy Award-nominated blockbuster The Help, Tate Taylor directs 42's Chadwick Boseman as James Brown in GET ON UP. Based on the incredible life story of the Godfather of Soul, the film will give a fearless look inside the music, moves and moods of Brown, taking audiences on the journey from his impoverished childhood to his evolution into one of the most influential figures of the 20th century.
Academy Award® winner Brian Grazer (A Beautiful Mind, 8 Mile) and Erica Huggins (Flightplan) produce for Imagine Entertainment, with Mick Jagger and Victoria Pearman (Shine a Light) producing under their Jagged Films banner. Under his Wyolah Films label, Taylor also serves as a producer on GET ON UP, while Wyolah's John Norris executive produces alongside Trish Hofmann and Peter Afterman.
The October release date sends a strong message that Universal thinks Get On Up could be an early Oscar contender for 2014. What are your thoughts on the film?