David Green Replaces Barry Sonnenfeld On 'MIB'-Esque 'Lore'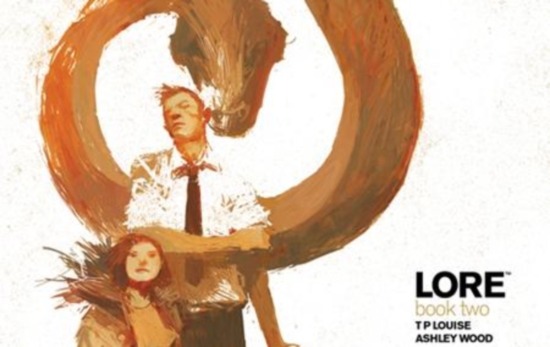 This summer's R.I.P.D., which looked like nothing so much as Men in Black with dead people, was a huge flop for Universal. Indeed, by some measures, it's one of the biggest box office bombs of all time.
But perhaps because the original Men in Black franchise is still doing pretty well for Sony, Warner Bros. remains eager to launch a similar movie of its own. Last year, they started discussions with MIB director Barry Sonnenfeld to helm the MIB-esque Lore, based on an IDW comic book.
Sonnenfeld has since departed the project, but now they've brought relative newcomer David Green (not to be confused with David Gordon Green) on board to replace him. Dwayne Johnson remains attached to star. Hit the jump to learn more about the movie and its new helmer.
So it's a pretty big jump from Echo to Lore. The adaptation of T.P. Louise and Ashley Wood's book is being envisioned as a big studio tentpole, with the possibility of launching a franchise.
Lore was first published in 2003 by IDW as a five-issue limited series. Warner Bros. acquired the property last year in a seven-figure deal with Johnson attached, and tried to get Sonnenfeld to direct. However, the deal crumbled when the two sides couldn't agree on the budget. Sonnenfeld will still be credited as an executive producer.
The script, by Cory Goodman and Jeremy Lott, follows a secret society of "shepherds" who keep mythological creatures at bay. But when their line of succession is broken, a reluctant hero is forced to stop the monsters from taking over the world.
[Source: THR]