Matt Damon Signs For 'Interstellar,' Will Direct 'A Murder Foretold'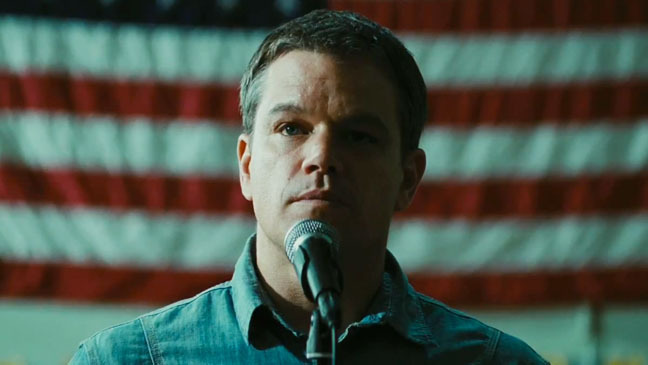 Matt Damon won't play Robin for Zack Snyder, but he will work with the last Batman director, Christopher Nolan. The director's next film, Interstellar, is shooting now with Matthew McConaughey in the lead role. A new report says that Matt Damon has joined the cast in a small role. The Playlist has the casting info, and says that Damon will only have to commit to the movie for a couple weeks.
The actor has also chosen a new film to direct, and details of that are below.
The site also reports that Damon has chosen A Murder Foretold as his directorial debut. (Damon was going to direct Promised Land, the source of the image above, but had to bow out thanks to the Elysium schedule.) Argo screenwriter Chris Terrio wrote the movie, based on David Grann's 2008 New Yorker article about a man murdered in Guatemala, who implicated the Guatemalan president in the killing via a video tape.
Damon has been the subject of rumor this week thanks not only to his friendship with the new Batman, Ben Affleck, but because another report said he and director Paul Greengrass are headed back to Universal and the Bourne franchise. The studio has denied that story.
Update: THR confirms the report about Damon's directorial choice, but calls the film A Foreigner.