Poster: 'We Gotta Get Out Of This Place' By Eisner Award Winning Artist Sean Phillips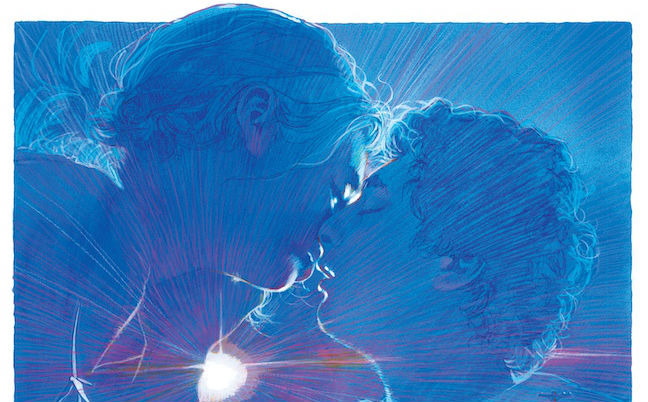 In today's Hollywood, unless a poster is sold online, odds are it stinks. The marketing for most films has become so generic that any kind of artistic expression of what a film is in its advertising has all but gone away. Every once in a while, however, a poster pops up to challenge that belief. That's the case with We Gotta Get Out Of This Place, directed Simon and Zeke Hawkins.
The film will premiere at the Toronto Film Festival and follows three teens who leave their small town and turn to a life of crime. It's written by Dutch Southern, who is also writing the female Expendables film, and the poster was designed by Eisner Award winning artist Sean Phillips.
You could know nothing about the film, see this poster, and want to see the movie. And isn't that what a great poster is supposed to do? Check it out below.
Thanks to Indiewire for the debut.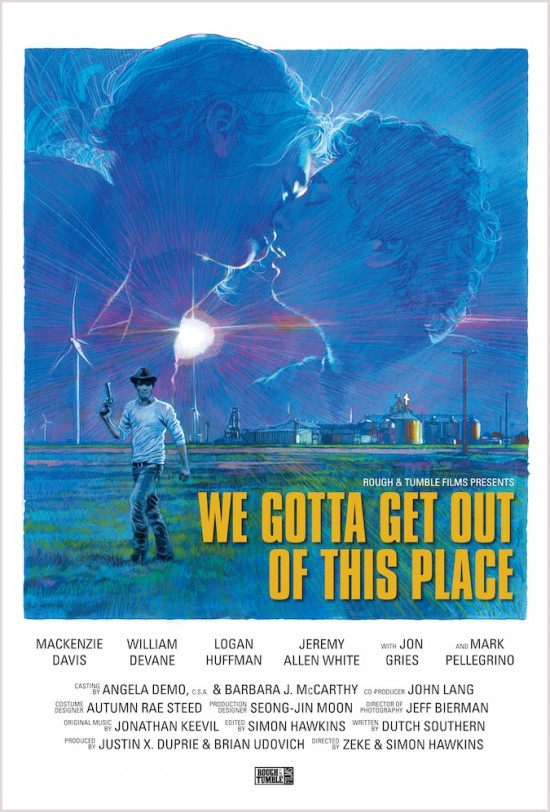 Phillips' poster is a great throwback to the '60s and '70s and, like I said, makes you want to see the movie even though you don't really know the stars or the filmmaker. (Though Mark Pellegrino did play Jacob in Lost, among many other roles.) If the film gets distribution, let's hope the company is smart enough to keep this.
Here's the film's official plot description according to the TIFF website. We'll be keeping an eye on this one.
First-time feature directors Simon and Zeke Hawkins tip their hat to pulp crime master Jim Thompson in this tight, twisty, Texas-set nouveau noir about three teenage friends who get in way over their head when they cross a down-home crime syndicate.
Tipping its hat from the start to the classic novels of pulp crime master Jim Thompson, We Gotta Get Out of This Place is a tight nouveau noir by first-time feature directors Simon and Zeke Hawkins. The Hawkins brothers have crafted a tense thriller in their story of three teens, on the verge of escaping a dead-end existence in their cotton-mill town, who get sucked into the seedy underbelly of organized crime, Texas style.
With his best pal Bobby (Jeremy Allen White) and his girl Sue (Mackenzie Davis) getting ready to leave town for college, good ol' boy B.J. (Logan Huffman) steals some money from his boss, Giff, so he can treat his friends to a wild weekend of partying. Unfortunately, the money belonged to a mysterious gangster known as Big Red, and the three teens are forced to rob a local money-laundering front to settle their debt. Insecurities and deception among B.J., Bobby and Sue ratchet up the tension leading to the heist, making it increasingly difficult to predict who will come out on top — or even alive.
The three fresh young leads are anchored by a career-changing performance by veteran film and television character actor Mark Pellegrino as the snake-tongued baddie — topped with a great reveal of the true mastermind behind the crime syndicate. We Gotta Get Out of This Place is at once a sad love letter to a dying way of life in rural America, and a searing indictment of the depravity that can fester in a small town.