'Dallas Buyers Club' Trailer: Matthew McConaughey's Renaissance Continues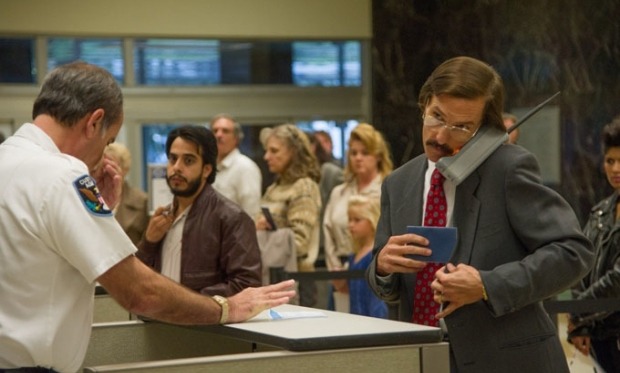 Matthew McConaughey had quite the year last year, but 2013 isn't looking so bad, either. Following up another impressive turn in Jeff Nichols' Mud, he'll next be starring in Martin Scorsese's The Wolf of Wall Street, and then  Dallas Buyers Club, directed by Jean-Marc Vallée.
At the center of the story is Ron Woodroof, a Texas man diagnosed with HIV in the early days of the disease. Desperate to live and running out of time, he starts looking into alternative treatments from other countries, and eventually smuggling them in to share with a "buyers club" of other HIV-positive people. The first trailer has just hit, and you can see it after the jump.
[via The Film Stage]
It's been exciting to watch over the couple of years as McConaughey has finally fulfilled the potential he showed all the way back in Dazed and Confused. Only he knows what spurred him to make such a dramatic career change, but whatever it is, we wholeheartedly approve.
While his excellent work last year didn't get him as far as an Oscar nomination, Dallas Buyers Club could very well accomplish that. McConaughey looks as excellent as ever, and the film surrounding him looks rich and compelling. Plus, it's an inspiring true story that required him to drop a whole lot of weight, and you know how the Academy loves that.
Dallas Buyers Club lands in theaters November 1. Jared Leto and Jennifer Garner also star. 2014 won't be bad for the actor, either, as he'll be seen starring in Christopher Nolan's Interstellar.
In this fact-based drama, Matthew McConaughey portrays real-life Texas electrician Ron Woodroof, an ordinary man who found himself in a life-or-death battle with the medical establishment and pharmaceutical companies. In 1985, Ron was blindsided with an HIV diagnosis and given 30 days to live. With medications still restricted in the US and the country still divided over how to combat the virus, Ron procured non-toxic alternative treatments from all over the world through both legal and illegal means. To avoid government sanctions against selling non-approved medicines and supplements, Ron established a "buyers club" for fellow HIV-positive people, giving them access to his supplies.