Chadwick Boseman To Play The Godfather Of Soul, James Brown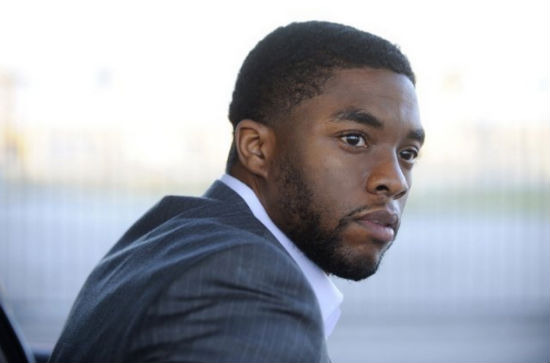 Chadwick Boseman is going from Jackie Robinson to James Brown. The star of 42 has just signed on to play the legendary soul singer in an untitled biopic directed by Tate Taylor (The Help) and produced by both rock legend Mick Jagger and Oscar-winner Brian Grazer. 
Grazer has been trying to get this movie done for the better part of a decade and, at one point before his passing, Brown was actively involved in development. The screenplay is by Jez & John-Henry Butterworth (Fair Game).
Variety broke the news on the casting, which was believed to be one of the biggest obstacles at moving the project ahead. Boseman's attachment apparently gives the project a green light at Universal so filming should start soon.
When news of the film first broke in October of last year, it was described as " a young boy's rise from extreme poverty and violence to become The Godfather of Soul, one of the most influential black artists in history whose career spanned six decades."
And here are some quotes from the principal involved, such as Jagger:
It's a great honor to be involved with a project as rich as the story of the legendary James Brown. He was a mesmerizing performer with a fascinating life.
As well as Brown's widow, Tommie Rae Brown:
I am deeply honored that Mick Jagger and Brian Grazer, two of my husband James Brown's favorite people, have entered into a partnership to bring his inspirational story to the big screen.
Boseman reportedly beat out several other young actors in recent weeks. He was extremely impressive in 42, melting right into the legendary character of Jackie Robinson. Brown was a much more charismatic and well-known public persona though so this is going to be even more challenging. It could be a a major star-making role.