Latest 'The Walking Dead' Season 4 Sneak Peek Has Michonne In Trouble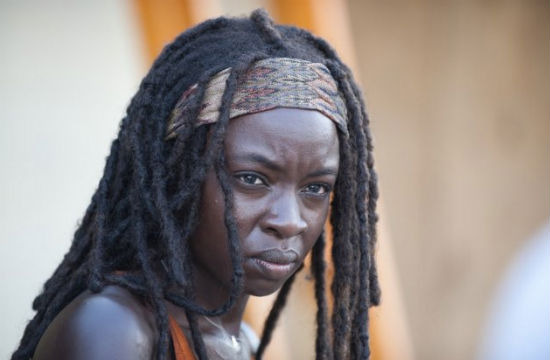 AMC has been teasing fans on Sunday nights by embedding clips of high interest into their newest show, Low Winter Sun. For the past two weeks, they teased the coming attractions for Breaking Bad. This past Sunday, the network promised a brand new clip from the fourth season of The Walking Dead. However, since not many people are watching Mark Strong's cop drama, odds are you didn't see it.
Thanks to the magic of the Internet, that clip is now online. It shows Michonne (Danai Gurira) returning to the prison on horseback only to run into some very bitey trouble. Check it out below.
AMC posted the clip but, of course, its preceded by a 30 second preview for Low Winter Sun. Fast forward to :36 for the clip.
I think Carl, shown here in near heroic mode, is going to be much more important character once The Walking Dead comes back on October 13. What do you think of the clip?