This Week In Trailers: Le Week-End, Man Vs Snake, League Of Denial: The NFL's Concussion Crisis, The Muslims Are Coming!, Red Obsession, We The Parents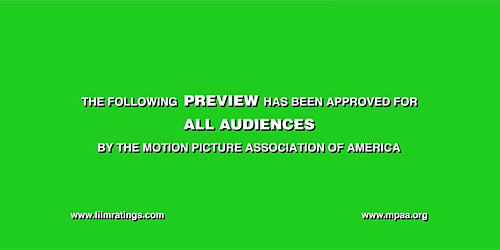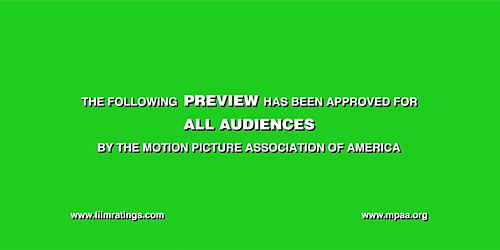 Trailers are an under-appreciated art form insofar that many times they're seen as vehicles for showing footage, explaining films away, or showing their hand about what moviegoers can expect. Foreign, domestic, independent, big budget: What better way to hone your skills as a thoughtful moviegoer than by deconstructing these little pieces of advertising? This week we take aim at the NFL and head injuries, head back to the arcade, get old together in Paris, get our racism on against the Muslims, drink some fine wine in China, and close down crap schools.    
Watch "League of Denial: The NFL's Concussion Crisis" preview on PBS. See more from FRONTLINE.
League of Denial: The NFL's Concussion Crisis Trailer
This isn't an indictment of the game.
What some really good stories on the subject of head injuries and the way the game has been played, just watch Frontline's story on football in high school, Frontline's opening story about a football pro who met a very sad and untimely death in an assisted living facility, and HBO Sports' story about the link between football head injuries and physical debilitation, reveals some fascinating information about this sport.
Whether you come down on the idea that football won't be around in 50 years or that players know what they're getting themselves into when they sign up this is nonetheless an excellent trailer that packs an emotional punch. Using Jay-Z's "Run This Town" while the cinematic, slo-mo moments of guys who are paid to crush and crunch one another play out in a symphony of pain, is used wonderfully. From there, the hits are brutal and it plays out like a delightful highlight reel that would open any show dedicated to championing the fury that is NFL football.
That's when the brain injury talk begins and elevates this to a new level. The informational aspect begins to overshadow and color what we're seeing a little differently as guys careen off each other's helmets. Again, the tempo is right, the pacing is on point, and the level of anticipation that it leaves a viewer who's interested in this is about as high as anyone waiting for the kickoff to a new season of men being men who know the risks of what they're getting into.
The Muslims Are Coming! Trailer
"I wish these folks the best...they may be well setting themselves up to be killed."
It might be subjective but this was funny. For any one of us that grew up having stereotypes being shattered through comedians, or comedy in general, you'll know that it's a very effective medium to dial into the things that we all might be thinking but never say out loud. To have the object of our laughter popping those deep and dark notions is not only therapeutic but it's mighty and powerful. In a way, these are the kinds of productions that hopefully will start the dialogue about what the big deal is when it comes to Muslims. And the trailer does a good job at mixing in all of these elements without it feeling heavy handed or disingenuous.
The talking heads that pop up during this, who are outside of the inner sanctum of the Muslim kings of comedy roadshow, offer some sanguine and sharp insight into popular perception and how this kind of humor is effective at tearing down the invisible walls that hold some individuals back in their own personal evolution. When Jon Stewart talks about the gays being the most recent group let into the cocktail party known as mainstream America I can't help but reflect on the experiences I had with The Kids in the Hall, specifically Scott Thompson, and how hard they hammered at so many of the stereotypes about homosexuality and the gay lifestyle. That was almost 25 years ago. God forbid it takes that long for Muslims to enjoy the casual acceptance we take for granted now. And what directors Negin Farsad and Dean Obeidallah have made looks like a big welcome mat to the party.
Le Week-end Trailer
There are some movies you just try, through sheer force of will, to be good.
The latest from director Roger Michell, who last brought us Hyde Park on Hudson, something that feels like Before Midnight just fast-forwarded a few more decades. I'm hopeful this has the same tightly packed explosiveness that made 1996's Venus with Peter O'Toole so powerful and the evidence in this trailer is inspiring that such is the case. It doesn't so much poke at you with its wittiness or try to paint the husband and wife as some churlish couple who can't stand each other. It just has that Linklater-ian patois of two people who have lived with each other for so long that all that's left to them is sniping and poking at one another with verbal sticks. I will concede that it does stray into cheeky territory with its colorful interstitials and jaunty music but if you could push that aside like some annoying kid sister and focus on the content you'd see that the back and forth between these two are quite charming. It feels small, intimate, and, at times, deeply moving. There's something to be said about these movies that want you to like them for all the right reasons and I may very well take a chance on this one.
Red Obsession Trailer
I hate red wine.
I don't care what its health benefits are, I don't care which brand you're absolutely sure will "turn me around" and I certainly don't care to listen to you prattle on about how hilariously feminine it is that I stick to Pinot grigio, but I'm fascinated as all get-out about the production and history of this blood colored liquor. The trailer does a bang up job with establishing not only what you'd come to expect out of a documentary on red wine and all the Frenchness that comes with it but then it head fakes with a trip to China.
This is where it gets interesting.
Directors David Roach and Warwick Ross (the guys who brought us the un-holy triumvirate of Yahoo Serious films in the late 80s and 90s) do a solid job in pivoting us away from thinking this is going to be about barrels and provenance and tannin. It actually gets interesting when it couches the red wine debate in socioeconomic terms that relate to globalization. It really does make you start thinking about competition for these bottles of red wine and what it means to an entire industry where a lot does depend on trust that the bottle you're opening isn't counterfeit and is the real deal. From big money to big deals this, at the very least, could hold anyone's attention for two minutes.
We The Parents Trailer
I get it.
As the parent of three girls who are going through the public school system I can emphasize with what these parents felt about the conditions of their schools. No one wants to send their kids to a black hole where education goes to die but this trailer helps to set the stage for a story about a crap school that is in need of real change. What makes this interesting, though, is that you seem to have resistance on either side to make this change happen and what's here in this preview is great at providing context to these arguments. It's contentious, to be sure, and the music bed isn't helping as much as it's generically getting in the way of the explanation of things but it's powerful to hear the up and close comments of parents who believe they are doing the right thing for their families, their children. Director James Takata looks to have mad something worthy of any parent's time when considering what can happen when the one thing you hope your kid gets in life, a quality education, is in question.
Man Vs Snake: The Long and Twisted Tale of Nibbler Trailer
Does anyone remember playing this game in the arcade?
I honestly consider myself a bit of a video game connoisseur as I spent most my Saturday afternoons playing video games at the local Pin Pan Alley, broken up with stints at the Fun Factory, Aladdin's Castle, Showbiz Pizza or any number of other nooks and crannys of quick marts or grocery stores (one in particular had a single game in its stable: Journey). Never, though, have I ever heard of this one until this week. That said, though, this trailer is a bit of a fascinating tale that is right up there with King of Kong. The same kind of low stakes, high drama that only those among us who understand what it means to hold something so incredibly high in terms of importance yet is completely worthless to anyone in the general public like the high score on a 3rd tier video game. I was completely consumed by the story and we get some great insight by those who talk about what's at stake for all involved. It's utterly worthless yet incredibly valuable for these men.
Directors Andrew Seklir and Tim Kinzy, without a doubt, have restoked that same sense of awe I had when I was a young lad pumping quarters down the gullet of a plastic throat so I'm hopeful it reaches its Kickstarter goal and we can once again drink in the majesty of Billy Mitchell's insight on life, love, and hot sauce.
Nota bene: If you have any suggestions of trailers to possibly be included in this column, even have a trailer of your own to pitch, please let me know by sending me a note at Christopher_Stipp@yahoo.com or look me up via Twitter at @Stipp
In case you missed them, here are the other trailers we covered at /Film this week: