Kevin Feige Teases Future Plans For The Hulk; Says Namor Is Still At Universal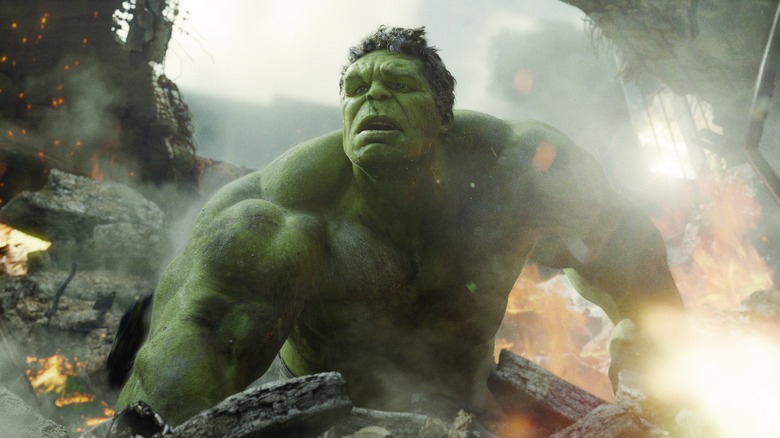 Kevin Feige may be done making big announcements until 2014, but that doesn't mean he can't drop a few hints between now and then. The Marvel Studios head reportedly has things planned out (albeit tentatively) through about 2021, and during an interview at D23 he offered some clues about what he has in store.
Among other things, Feige promises we'll see more of the Hulk and Hawkeye. One hero we won't see pop up in the MCU, however, is Namor the Sub-Mariner. As Feige points out, Universal currently holds the rights to that particular sea creature. Hit the jump to read his comments.
Whatever the next few Marvel movies turn out to be, they've already got some cushy release dates set up. Earlier this summer, the studio locked in May 6, 2016, July 8, 2016, and May 5, 2017 for as-yet-undisclosed titles.
Fans have long hoped that one of those could go to a new movie featuring the Hulk, played to perfection by Mark Ruffalo in The Avengers, but so far there's been no word of any such project. Still, Feige is obviously aware of the character's appeal. "I think we have something special with our Mark Ruffalo Banner, and we'd love to see where we could take his stories," he said.
Whether or not Hulk gets his own film, Feige promises he'll have "a significant role" in The Avengers: Age of Ultron. Additionally, Hawkeye (Jeremy Renner), who was underserved in the last Avengers, will also have more to do in the sequel. "Joss [Whedon] has a great storyline in mind for him that shows a deeper side and further fleshes out our favorite archer," said Feige.
Hulk and Hawkeye will not, however, be joined in The Avengers: Age of Ultron by Ant-Man or Wasp. Nor will Namor make an appearance. While a movie about him has been in the works for years, it's set up at Universal — and, unfortunately for MCU viewers, still is.