'Reality Bites' TV Show Coming To NBC; Ben Stiller To Executive Produce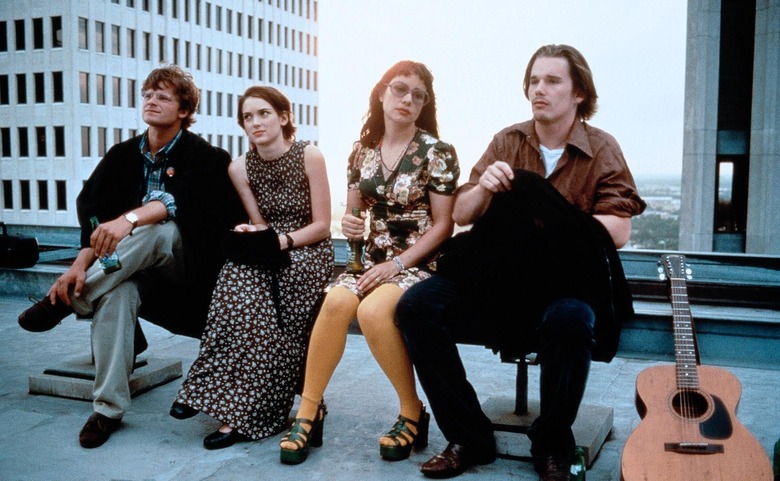 Even as strong early buzz suggests The Secret Life of Walter Mitty could usher Ben Stiller's filmmaking career to a whole new level, Stiller is looking back at his very first feature directing effort.
NBC is developing a half-hour comedy based on Stiller's Gen X classic Reality Bites, nearly two decades after the film hit theaters. Stiller is on board to executive produce through his shingle Red Hour Films, while Helen Childress, who wrote the original movie, will pen the pilot script. Hit the jump for more details on the project.
The original was one of those generation-defining classics, so it'll be interesting to see how the gang's very era-specific attitudes look from 2013. I also can't wait to find out whom NBC thinks is the new Ethan Hawke. Lord knows our current era has no shortage of brooding pretty boy types with floppy hair, but it'll be fun to see which one they pick.
Stiller is known mostly for his film work these days, but one of his earliest showcases was The Ben Stiller Show in the '90s. More recently, he has served as an executive producer on the Bachelor spoof Burning Love, as well as the upcoming IFC sketch series The Birthday Boys. His next movie, The Secret Life of Walter Mitty, opens December 25.
Childress has kept mostly off the radar since Reality Bites, although there was talk a couple years ago that she and Stiller could reunite for the Edith Wharton adaptation The Mountain.
Discuss: Will you watch Reality Bites: The TV Show? Who would you fantasy-cast as the new Winona?