Jean-Pierre Jeunet's 'Amélie' Being Adapted For Broadway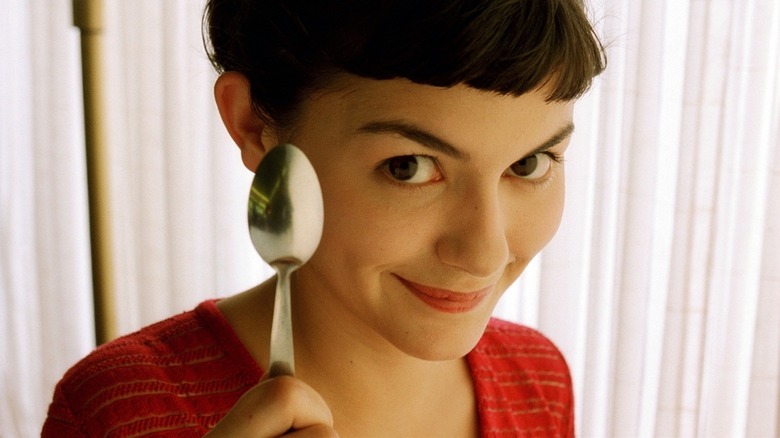 Broadway is about to get a dose of French whimsy. Jean-Pierre Jeunet's 2001 romantic comedy Amélie is coming to the stage, as revealed by composer Dan Messé (of the Brooklyn-based folk group Hem). Playwright Craig Lucas (Prelude to a Kiss) and co-lyricist Nathan Tysen (The Burnt Part Boys) are also working on the project.
While the film featured a memorable score by Yann Tiersen, Messé says the play will feature new music with a different sound. "I don't think I'm even going to use accordion in my score," he explained. Hit the jump for more details on the show.
So not the best kept secret, but still I'm happy to announce that I've been commissioned to adapt the film "Amélie" for Broadway. The creative team includes Craig Lucas (book) and Nathan Tysen (co-lyrics). Can't wait to share it with you!
As he explained to Paste Magazine, the project has been developing since 2009, when producers approached Messé to discuss a potential collaboration. They eventually settled on an adaptation of Jeunet's Amélie, which follows a sweet but lonely Parisian woman who devotes herself to helping others before finally discovering love for herself.
Though Messé professes to be a fan of the film, he hopes his stage version will have its own distinct feel. For starters, the Broadway-friendly tunes will bear Messé's own style instead of aping Tiersen's.
It definitely sounds like me. One of the big challenges for me is that there is already iconic music associated with this piece. The Yann Tiersen score is amazing. It's like one of the best movie scores there is. It's one of the reasons why I love the film. But, it's not what I do. He's a very different sort of composer than I am. And I'm not interested in doing Parisian music. I don't think I'm even going to use accordion in my score. The music sounds like mine. But certainly, I'm not playing up the Americana elements either. I'm not having pedal steel and fiddle, but it'll be hyper-romantic and playful more than anything.
No opening date has been announced yet, but Messé's been working furiously to get the project done. "We have to finish the first draft by Labor Day," he reveals. According to Playbill, Pam MacKinnon, the Tony-nominated director behind the 2010 revival of Who's Afraid of Virginia Woolf? will helm. The modern dance troupe Pilobolus will choreograph.