Star Wars Episode 7 To Be Shot On Film, Not Digital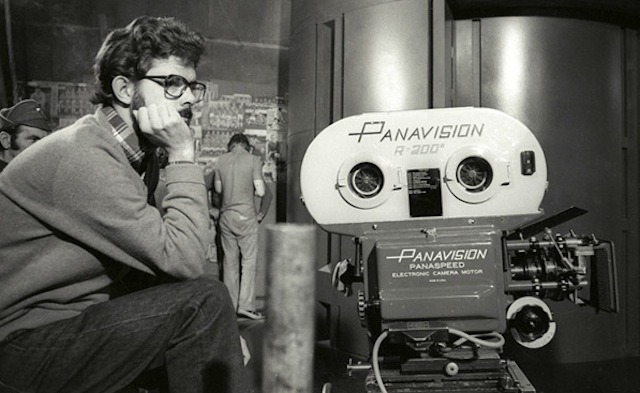 Cinematographer Dan Mindel ASC, BSC will be reteaming with JJ Abrams to shoot Star Wars Episode VII. That comes as no surprise as Mindel worked with Abrams on the Star Trek films and Mission: Impossible III. The big news is that Mindel says that Episode 7 will be shot on Kodak film stock 5219 film, NOT digital cameras like the last couple prequel movies. The Phantom Menace was the last Star Wars film to be shot with film cameras (although some trivia fanatics will note, the movie did include a digitally photographed shot).
What does this mean? Here are a few things we can extrapolate from this information:
The movie will not be shot natively in 3D, but that doesn't necessarily mean that the film won't be post converted (which is what happened with JJ's Star Trek Into Darkness).
We also all know about JJ's love for anamorphic lens flares, something not possible now with digital 3D camera rigs. So while film would allow him to use (or overuse?) this visual style, I'm guessing (and I could be wrong) that JJ will employ a look for Episode 7 more in line with the original trilogy.
Who knows what this means for IMAX, but JJ has shown an excitement for the company in addition to shooting a couple kew scenes of Star Trek Into Darkness with IMAX cameras. Disney has a deal with IMAX, so the movie will likely be released in IMAX theaters (what event movie would forgo the extra cash on the table?).
Abrams had previously stated his preference for film vs. digital at the PRoduced By conference earlier this year:
"I have not yet shot a movie digitally. Film is the thing I am most comfortable with. If film were to go away — and digital is challenging it— then the standard for the highest, best quality would go away."
Mindel is also known for his collaborations with Tony Scott on Enemy of the State, Spy Game and Domino, as well as Andrew Stanton's John Carter and Oliver Stone's Savages. Mindel just got done shooting The Amazing Spider-Man 2.
The news comes from bobafettfanclub via TheFilmStage. Mindel reportedly confirmed this information today at an American Society of Cinematographers event in Los Angeles.