First Look At The Set Of Christopher Nolan's 'Interstellar'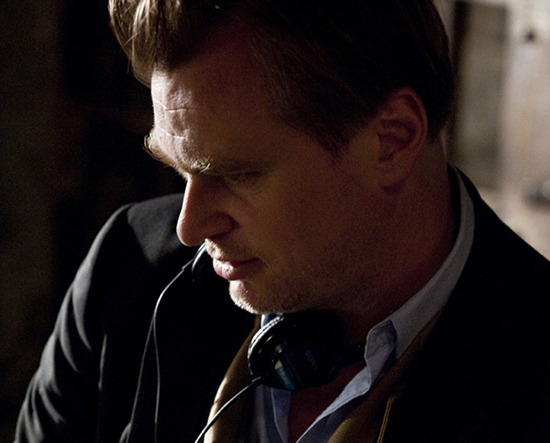 Briefly: Christopher Nolan is currently in Okotoks, in the Canadian province of Alberta, training cameras on Matthew McConaughey. They're filming Nolan's 2014 sci-film Interstellar. And, wouldn't you know it — someone caught the duo on camera. Below, get your first glimpse of filming on the highly anticipated project.
Thanks to Nolan Fans Forums (via Comic Book Movie) for the video. Head to those links to see some still images as well.
Nothing too exciting, but knowing this is currently going on certainly is great.
Directed and co-written by Christopher Nolan (Inception, The Dark Knight Trilogy), Interstellar chronicles the adventures of a group of explorers who make use of a newly discovered wormhole to surpass the limitations on human space travel and conquer the vast distances involved in an interstellar voyage. It stars Matthew McConaughey, Anne Hathaway, Jessica Chastain, Bill Irwin, John Lithgow, Casey Affleck, David Gyasi, Wes Bentley, Mackenzie Foy, Timothée Chalamet, Topher Grace, David Oyelowo, Ellen Burstyn and Michael Caine.