Sequel Bits: 'Crouching Tiger 2', '22 Jump Street', 'Act Of Valor 2', 'Dead Snow 2'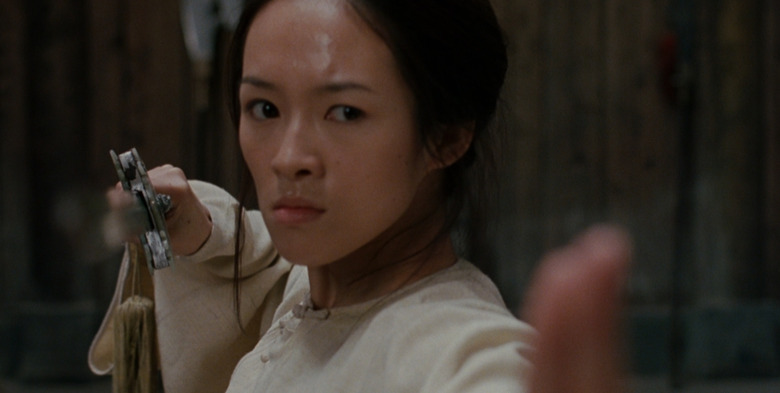 Today's sequel-related updates are mostly about casting. After the jump:
Ziyi Zhang is in talks for the Crouching Tiger sequel
Kurt Russell's son Wyatt Russell joins 22 Jump Street
Martin Starr and others board Dead Snow: Red Vs. Dead
Relativity pushes on with a SWAT-themed Act of Valor 2
Yuen Wo Ping is directing from a script by John Fusco, based on the novel Iron Knight, Silver Vase by Wang Du Lu. (The original Crouching Tiger was adapted from another book in that series.) Ping and Zhang last worked together on Wong Kar-wai's The Grandmaster, on which Ping served as stunt coordinator. Shooting on the Crouching Tiger sequel is expected to begin in March 2015. [EW]Channing Tatum and Jonah Hill will face some new foes in 22 Jump Street, and one of them will look kinda like Kurt Russell. Wyatt Russell, Kurt's son with Goldie Hawn, has joined the comedy sequel being directed by Phil Lord and Chris Miller.
The plot sees Schmidt and Jenko (Hill and Tatum) going undercover once again, only as college kids this time. Russell will play the lead suspect in their new case, a frat brother who becomes friendly with Jenko. 22 Jump Street opens June 13, 2014. [THR]
Tommy Wirkola has signed found a trio of stars for his sequel Dead Snow: Red Vs. Dead. Martin Starr, Ingrid Haas, and Jocelyn DeBoer will star in the zombie pic, which centers around "the sole survivor of a Nazi zombie attack who battles an even larger army of Zombies with the help of The Zombie Squad, a professional gang of zombie killers from the U.S."
Starr is coming off of this summer's This Is the End and has a role in the Veronica Mars sequel coming up. Haas is probably best known for playing mean girl Monique in Scott Pilgrim vs. The World. DeBoer has appeared in several CollegeHumor Originals and an episode of Inside Amy Schumer. [Variety]
After finding success with its Navy SEAL drama Act of Valor, Relativity is planning a follow-up about elite SWAT officers. The studio has set Scott Wiper (Condemned, The Cold Light of Day) to write and direct. No plot details have been revealed, but it's expected to be an "R-rated gritty actioner" like the last film was. [Deadline]