Lego Trailer For 'The Hobbit: The Desolation Of Smaug'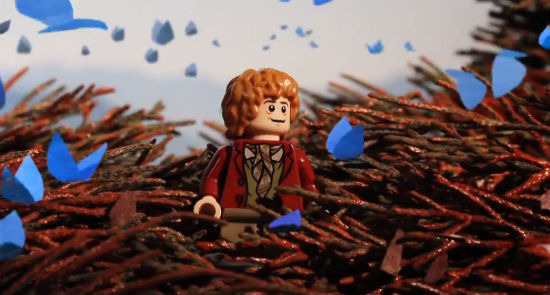 You've probably already seen the first trailer for Peter Jackson's upcoming film, The Hobbit: The Desolation of Smaug. It came out two months ago which, not coincidentally, is how long the Brotherhood Workshop has been working on a Lego version.
The amount of work that went into this recreation is almost unthinkable. The building, the customization, the stop motion. In fact, the trailer is so good I'm kind of upset we'll see a live action version of the movie instead of a Lego one. Check out the trailer below.
Thanks to Brotherhood Workshop, via Coming Soon, for the video.
And here are both trailers side by side.
For more information, visit this Facebook page. The live action Hobbit sequel, The Desolation of Smaug, opens December 13.