Cannes Hit 'Blue Is The Warmest Color' Gets NC-17 Rating; Watch The Trailer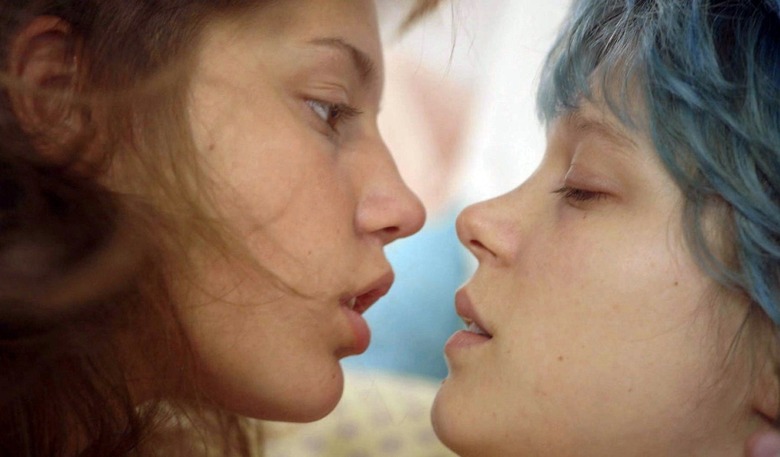 Abdellatif Kechiche's Blue Is the Warmest Color drew raves upon raves at Cannes this year, for its tender, intimate portrayal of two young women (Adèle Exarchopoulos and Léa Seydoux) falling in love. But it also raised some eyebrows thanks to its graphic sex scenes.
It's no surprise, then, that the MPAA has stamped the drama with an NC-17 for its U.S. release. But rather than trim the movie for an R or release it without a rating at all, American distributor Sundance Selects will put Blue Is the Warmest Color in theaters with the restrictive rating intact. Hit the jump to find out why, and to get a peek at the first international trailer.
This is a landmark film with two of the best female performances we have ever see on screen. The film is first and foremost a film about love, coming of age and passion. We refuse to compromise Kechiche's vision by trimming the film for an R rating, and we have every confidence that Blue Is the Warmest Color will play in theaters around the country regardless.
Sehring dismissed concerns that the NC-17 would keep Blue Is the Warmest Color from finding a receptive audience. "An NC-17 rating no longer holds the stigma it once did, and we look forward to bringing this unforgettable film to audiences nationwide," he wrote. "We believe this film will leave a lasting imprint as the Last Tango in Paris for a whole new generation."
While Blue Is the Warmest Color got the NC-17 here due to "explicit sexual content," it's been treated very differently by cultures with more relaxed views about sensuality and nudity. In its native France, the romance received a "12" rating, indicating that it is inappropriate viewing for moviegoers under 12.
To get an idea of what has the MPAA so hot and bothered, check out the international trailer below. It's all in French with no subtitles, alas, but you get the gist.