Elizabeth Olsen In Talks For Scarlet Witch In 'Avengers: Age Of Ultron' [Updated]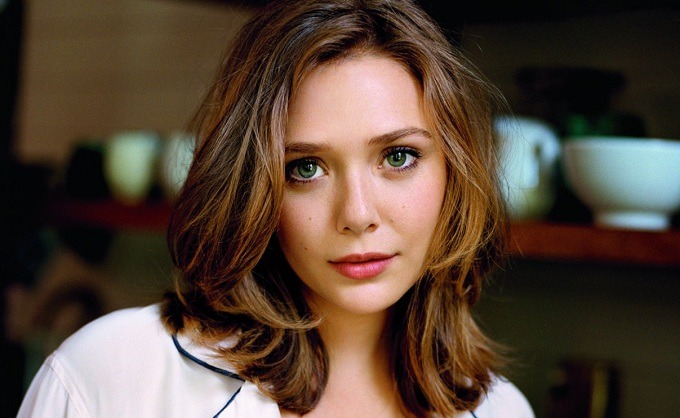 Joss Whedon's highly anticipated 2015 sequel, Avengers: Age of Ultron, will surely have lots of new characters in addition to the returning superheroes Marvel has already cast. Two specific roles we know of are brother and sister superheroes Quicksilver and Scarlet Witch. They will reportedly be at odds with the Avengers before teaming up to help defeat Ultron.
Aaron Taylor-Johnson (Kick-Ass 2) has been vocal about being interested, and in talks for the role of Quicksilver. Joss Whedon himself has said Saoirse Ronan was his model for Scarlet Witch. The latest news on the film, however, is that Ronan apparently passed on the project. So Whedon is out to another, possibly even better choice. Elizabeth Olsen is now rumored to be up for the role.
Update: THR confirms that Olsen is in talks for the role, and that the dealmaking process is pretty far along.Bleeding Cool is the site reporting the rumor. They also mention that, if Olsen takes the role, she'd have to adopt a "European" accent. Since Taylor-Johnson is English and Ronan is Irish, it seems like a safe bet Quicksilver and Scarlet Witch – whomever they end up being come May 1, 2015 – could be European superheroes who have something to say about the American super team. (Whedon has said the film will have a bigger global impact and using foreign superheroes could be that in.)
Olsen is an incredible actress with great range, playing meek and conflicted in Martha Marcy Mae Marlene or innocent and sweet in Liberal Arts. She's also great in Red Lights and Silent House and has some big films coming up, such as Oldboy and Godzilla. Going the superhero route would be an interesting choice for her  too, since most of her roles up until things she filmed this year, have been indies. But that's what would make her a new entity for many audiences.
What do you think about the possibility of Olsen and Taylor-Johnson as reluctant new members of The Avengers?