Guy Ritchie Attached To Direct 1930-Set Manhattan Romance 'Empire Rising'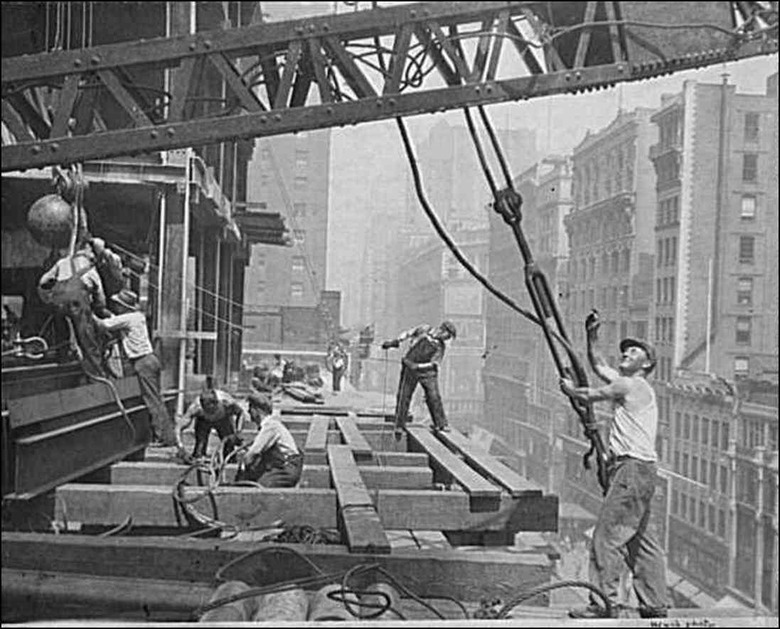 Guy Ritchie is gearing up to shoot The Man From U.N.C.L.E., but he's also now part of the development process for Empire Rising. The film, being set up for Ritchie to direct, will be set in 1930 and is based on Thomas Kelly's book of the same name, which tells the story of a romantic triangle that plays out against the backdrop of the construction of the Empire State Building.
The story involves an Irish immigrant with ties to the IRA, an artist, and a connected NYC resident with ties to City Hall and criminal organizations. If you think there's potential there for this to be Warner Bros. own Titanic-type film, you're thinking along the same lines as the studio.
Kelly will also script the film, and he's not new to period tales set in New York City. He is also writer/showrunner on the BBC America show Copper, and wrote and produced on the CBS show Blue Bloods.
Here's the basic description of the novel:
It is 1930, and ground has just been broken for the Empire State Building. One of the thousands of men who will come to work high above the city is Michael Briody, an Irish immigrant torn between his desire to make a new life in America and his pledge to gather money and arms for the Irish republican cause. When he meets Grace Masterson, an alluring artist who is depicting the great skyscraper's rise from her houseboat on the East River, Briody's life suddenly turns exhilarating–and dangerous–for Grace is also a paramour of Johnny Farrell, Mayor Jimmy Walker's liaison with Tammany Hall and the underworld.
[THR]