Clint Eastwood Could Replace Steven Spielberg On 'American Sniper'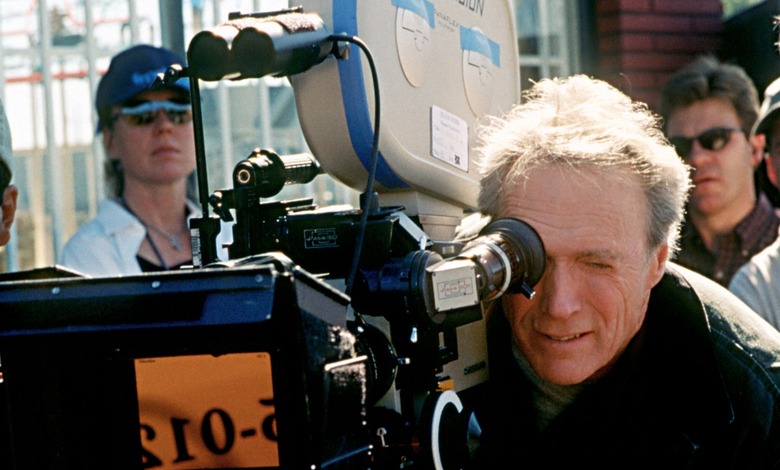 Bradley Cooper's American Sniper suffered a blow when director Steven Spielberg dropped out earlier this month, but now it's getting back on track with another high-profile filmmaker. Clint Eastwood is circling in the Navy SEAL biopic, which is set up at Warner Bros. Get the details after the jump.
However, Spielberg exited after just a few months, reportedly because he couldn't reconcile his vision for the movie with its actual budget. He took DreamWorks with him when he left, leaving Warner Bros. to take over the project solo.
Eastwood has a long and healthy history with Warner Bros., so it makes sense that they'd look to him. How far along they are in the hiring process isn't clear, however. Twitch reports that Eastwood has "gotten the nod," but don't mention whether or not negotiations have already begun.
If Eastwood finalizes his deal, that likely means American Sniper won't get going for a little while yet. He's currently working on the musical Jersey Boys, with casting already underway. But Eastwood works quickly, so we could still see American Sniper hit theaters within the next couple of years. No targeted production start has been announced.
American Sniper is based on the bestselling autobiography by Chris Kyle, a Navy SEAL with the highest number of recorded sniper kills in American history. Jason Dean Hall was working on the script last we heard, but it's been some time since we got an update on that front.
The book combines Kyle's frank account of his life with passages from his wife watching back home. Kyle passed away earlier this year when he was shot by another veteran at a shooting range.