'Parkland' Trailer: A Very Undignified End For A Very Dignified Man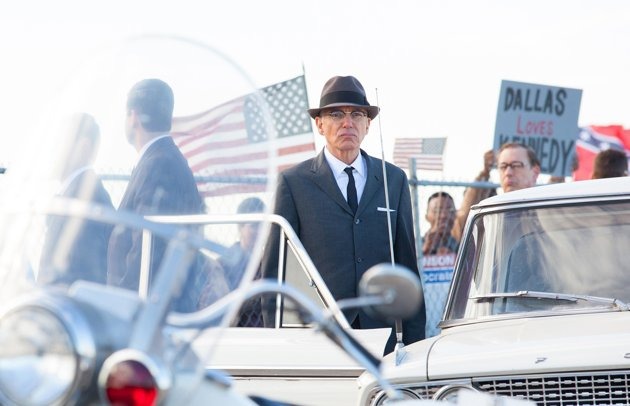 The latest film about the assassination of US President John F. Kennedy is Parkland, named for the hospital that received Kennedy after he was shot in Dallas. The film is the directorial debut of journalist Peter Landesman, and features a high-profile cast playing the many people who surrounded the President at the time: Ron Livingston and Billy Bob Thronton are secret service agents, Paul Giamatti is Arnold Zapruder, Zac Efron and Marcia Gay Harden are Parkland employees, and Jacki Weaver and James Badge Dale are Lee Harvey Oswald's immediate family.
The first trailer clearly feels the weight of history, and you can watch it below. 
In fact, this trailer tries to bear too much weight, and makes the film look like an after-the-fact recap of November 22, 1963 that knows far more than most people knew on the day. Whether or not that's actually the case, the trailer is so overwrought and packed full of recognizable characters and moments that it feels hopelessly obvious and artless. Here's hoping that the film has a bit more tonal control; Jacki Weaver's line about this being her story pushes all the wrong buttons for me. (Though the idea of Giamatti as Zapruder is great.)
Parkland also features Jackie Earle Haley, Tom Welling, Gil Bellows, Mark Duplass, Rory Cochrane, and Colin Hanks. It opens September 20. Yahoo has the trailer.
November 22nd, 1963 was a day that changed the world forever when young American President John F. Kennedy was assassinated in Dallas, Texas. We follow in almost real time a handful of individuals forced to make split-second decisions after this incomprehensible event that would change their lives and forever alter our worlds landscape: the young doctors and nurses at Parkland Hospital, the chief of the Dallas Secret Service, the unwitting cameraman who captured what has become the most watched and examined film in history, the FBI Agents who had gunman Lee Harvey Oswald within their grasp and Vice President Lyndon Johnson who had to take control of a country in a moments notice. Thrust into a scenario of unprecedented drama with unimaginable consequences, these key characters respond with shock, outrage, determination and courage