Sony Sets Spring 2015 Opening For Neill Blomkamp's 'Chappie'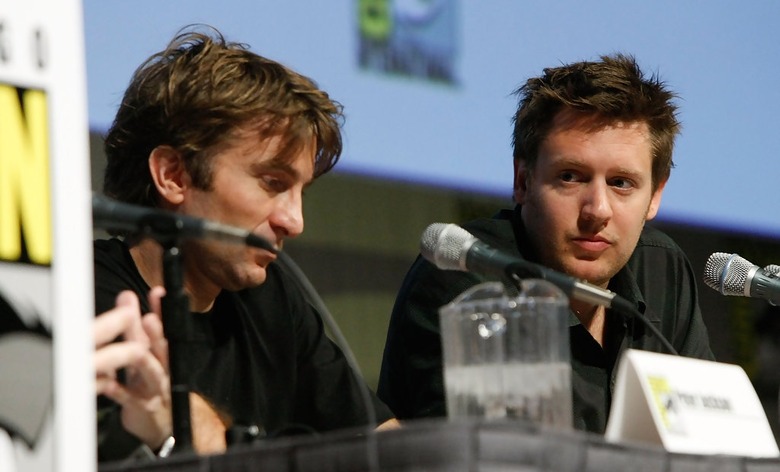 Briefly: Elysium failed to generate much heat when it opened in August this year, but perhaps Neill Blomkamp will have better luck in a cooler month. Sony has set a March 27th, 2015 release for his upcoming Chappie, a more lighthearted sci-fi pic about a police robot (Sharlto Copley) captured by South African gangsters (Die Antwoord's Ninja and Yo-Landi Vi$$er).
The new date puts Chappie up against Fox's animated spinoff The Penguins of Madagascar. Additionally, Josh Trank's The Fantastic Four and Kenneth Branagh's Cinderella are set to open in the same month, on March 6 and March 13, respectively. Official synopsis after the jump. [The Film Stage]
Chappie tells the story of a robot imbued with artificial intelligence who is stolen by two local gangsters who want to use him for their own nefarious purposes. The film will star Sharlto Copley as the voice of Chappie, with Ninja and Yolandi Visser, voices of the South African Zef counter-culture movement and members of rap-rave duo Die Antwoord, as the two gangsters.