POTD: 470 Feet Of Dolly Track On The Set Of Paul Thomas Anderson's 'Inherent Vice'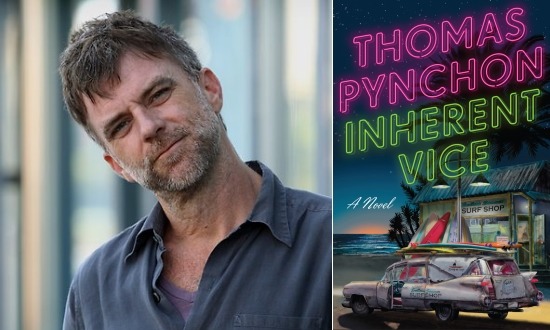 Earlier this week, Paul Thomas Anderson completed production on his seventh film, Inherent Vice. That means the excruciating wait now begins for Anderson to complete the film and get it in front of our eyes.
Based on the novel by Thomas Pynchon, the film follows a pothead detective (Joaquin Phoenix) who gets drawn into a complex crime plot when his ex-girlfriend comes back into his live. The incredibly impressive cast includes, but isn't limited to, Benicio Del Toro, Owen Wilson, Reese Witherspoon, Josh Brolin, Sean Penn, Jena Malone, Kevin O'Connor and Martin Short.
While we wait for the film's release, we can begin to imagine what Pynchon via Anderson will look like and a new photo might provide an idea. It's of a very, very long stretch of dolly track Anderson used to shoot one scene.
The news of production ending came from Cigarettes and Red Vines and the below image, which is reportedly 470 feet of dolly track, comes from Reddit.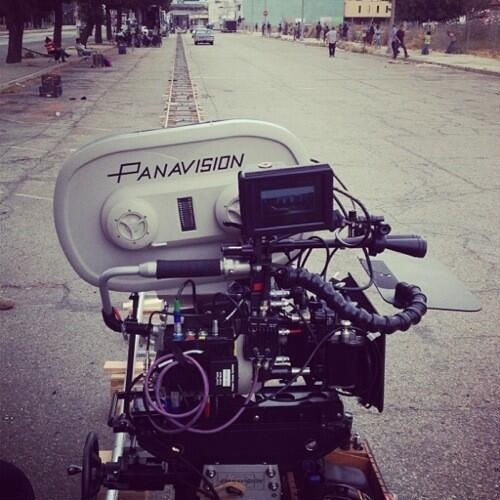 Anderson is well-known for using multiple techniques to give his films increased tension and reality as the action plays out in uninterrupted, extended long takes. The entrance into the disco at the beginning of Boogie Nights is one example, walking into the TV studio in Magnolia is another example and walking along the train tracks in There Will Be Blood is yet another.
Inherent Vice is likely to hit the big screen sometime in the Fall of 2014.